Loading Family Features Content Widget
Loading Family Features Article
Loading Family Features Content Widget
Loading Family Features Article
Loading Family Features Content Widget
Loading Family Features Article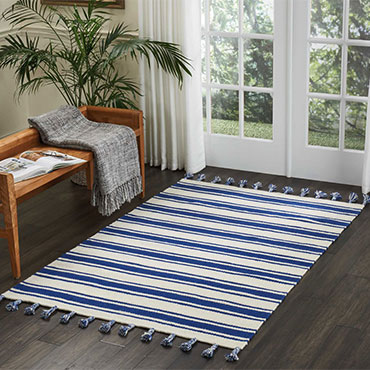 If you're looking for a versatile, eye-catching accent, flat weaves provide a flexible flooring solution.
---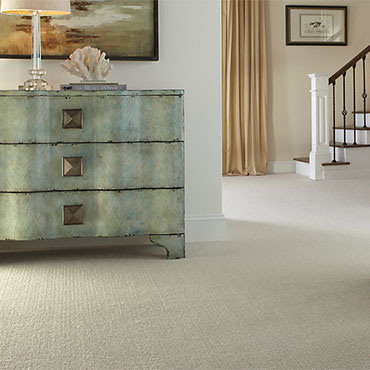 If you're one of the nearly 30% of adults or 40% of children in the U.S. who lives with allergies, you don't need a doctor telling you how the war against allergens is an everyday, uphill battle. Allergens are everywhere around the house – embedded in fabric, airborne in dust and lying in wait on hard surfaces.
---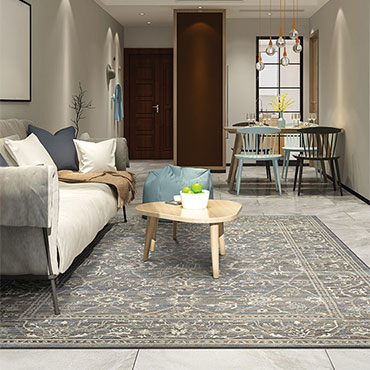 When decorating your home, think of your floors as the foundation for your design scheme. An area rug can visually integrate or harmonize eclectic elements in any décor or can revitalize a room.
---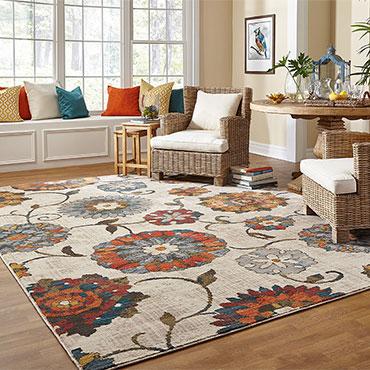 Choosing the right rug can seem overwhelming at first. Not only are there hundreds of designs and color combinations, but selecting the right shape and proper size for your room must also be considered before purchasing. Use this handy guide to learn more about design and construction, as well as tips on selecting and caring for your area rugs.
---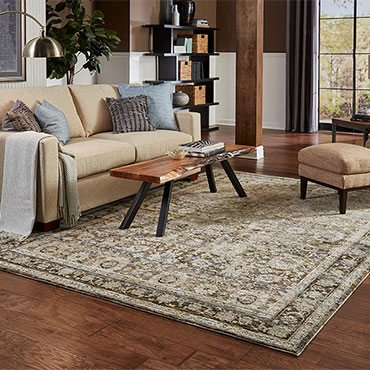 Choosing the right size of area rug is just as important as selecting a pattern or color. Whether rectangle, square or round, the perfect size and shape of a rug is critical to achieving the right look for a room's particular proportions and design.
---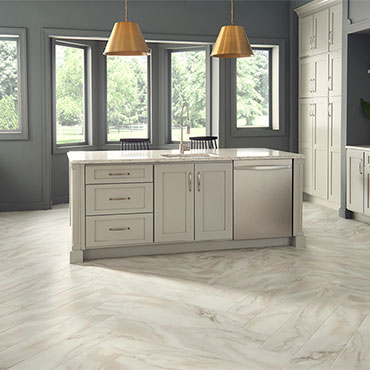 The kitchen is the hub of your home, where you cook meals and gather for parties. Kitchen floors must withstand frequent foot traffic, dropped dishes and utensils, and spills galore. But because it's a room you'll likely spend a lot of time in, it must also indulge your craving for great style.
---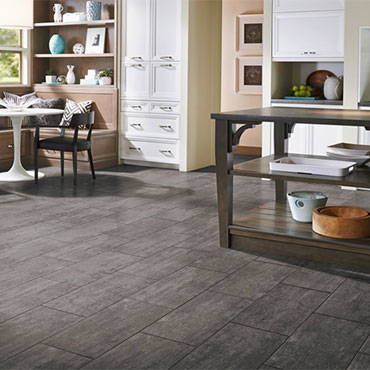 Imagine the look of natural stone: the captivating mosaic shapes, the delicate veining and the gorgeous blend of organic colors and clefts. You can enjoy the beauty of materials like slate, travertine and quartz, artfully captured in stone-look vinyl flooring.
---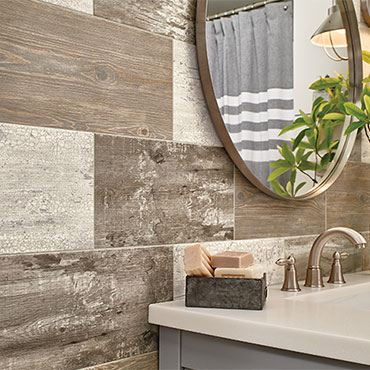 Wood on the walls was a popular mid-century decorating trend, and, like many looks of that time, it's recently re-emerged, new and improved. Discover how you can transform a room from top to bottom with the enduring beauty and durability of Armstrong products — on your walls.
---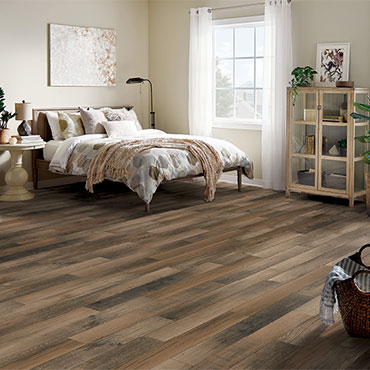 Choosing a floor may seem a bit daunting, especially if you've never done it before. Whether you're a newbie or a pro, understanding more will prepare you to choose the very best floor for your lifestyle, space, and budget.
---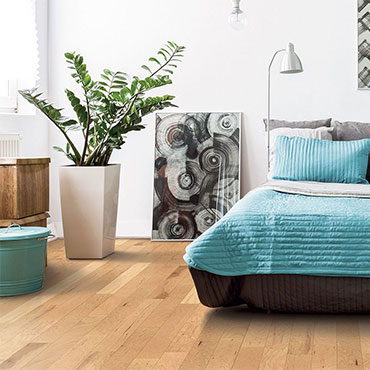 When it is time to show your floor some maintenance TLC, there's no reason to stress! These 5 professional tips from PERGO will help make sure your floors look as great as the day they were installed and stay beautiful for years to come.
Professional Laminate Care Tips
---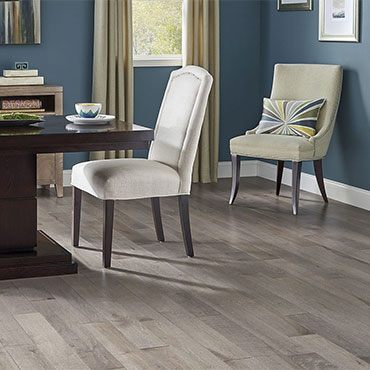 Kitchen floors have taken many forms over the years to address the challenges of the space, including a high frequency of spills and wear due to high traffic. One of the more typical flooring types perfectly suited for modern kitchens is laminate.
---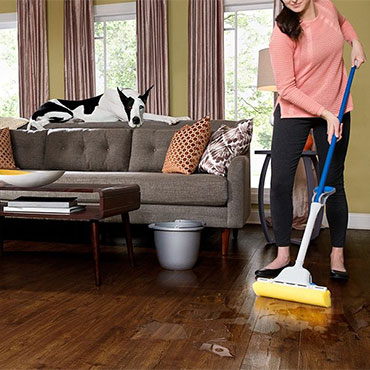 There are so many reasons why we love our pets. They're cute, obviously. They're genuinely excited to see us whenever we walk in the door. Even cats, believe it or not. For most of us they feel like a good friend or additional member of the family. That being said, there is one little reason we sometimes find it hard to love them. To put it delicately… accidents happen.
---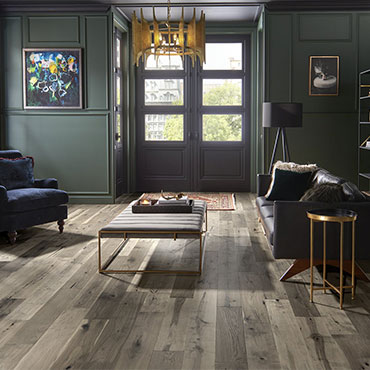 As a leader in the flooring industry, Mannington has put together a guide that details everything you need to know about hardwood floors. Whether you're having a new home built or simply looking to make an upgrade to your home's existing floors, hardwood is a beautiful, durable option! Before you decide on hardwood, here's what you need to know.
---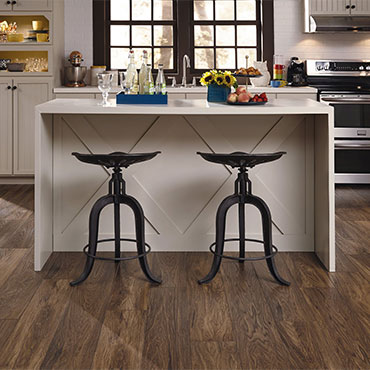 As the leader in flooring, Mannington has put together a guide that details everything you need to know about the laminate flooring options on the market. From an overview on the different options available, to benefits, misconceptions and cleaning tips, take the confusion out of floor shopping by reading this handy guide.
---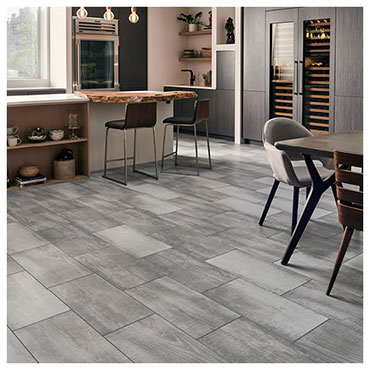 Vinyl planks are taking over the flooring industry, and for good reason! As technology advances, so does the way the flooring we install in our homes is engineered. If you're weighing the pros and cons of both options, here are 7 reasons why vinyl plank is a better choice than ceramic tile:
---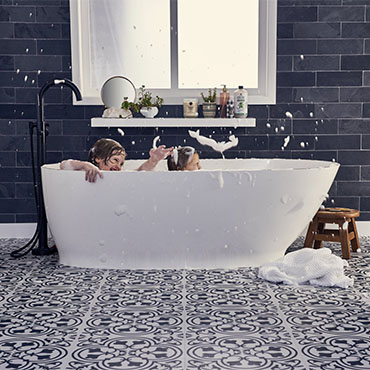 When it comes to waterproof flooring, vinyl plank floors are the most popular choice on the market today. Waterproof vinyl planks are available in a variety of colors, styles, and formats, making it easy for homeowners to incorporate this type of flooring into their home. You can find styles that mimic stone, tile, hardwood, marble or concrete flooring, providing you the appearance of a high-style flooring with the durability and added benefit of being waterproof.
---