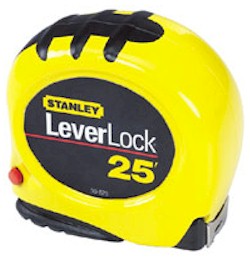 As a young man in 1843, Frederick T. Stanley founded The Stanley Works - a small company that manufactured hinges, bolts and other door hardware in a one-story wooden building in New Britain, Connecticut. His vision was to create a hardware company with unsurpassed customer service, product innovation and integrity - and to offer products that would become the first choice among professionals around the world. With the early success of this mission and an increasing demand for his high-quality goods, Mr. Stanley began exporting his products in the 1870s.
Shortly after the turn of the century, his rapidly growing business established its first production facilities outside the U.S., helping Frederick Stanley begin to realize his worldwide mission. Soon after, The Stanley Works expanded its international operations by acquiring Stanley Rule and Level, the largest U.S. manufacturers of hand tools, founded in 1857 by a relative of Mr. Stanley. By 1920, Stanley® brand tools and hardware were preferred, and could be found, on every continent.
Today, over 150 years after Frederick T. Stanley first opened his doors for business, Stanley® is one of the world's most recognized and trusted brand names for tools, hardware, doors and home decor products. Staying true to Mr. Stanley's principles, The Stanley Works continues with expansion and diversification, offering over 50,000 different products for professionals, industry and consumers.
Stanley's 1998 sales exceeded $2.72 billion and its global presence is firmly established with 114 manufacturing and distribution facilities covering every major region of the world. Stanley products are sold globally through distributors and retailers, including thousands of retailers in the U.S. alone.
The Stanley Works is a global manufacturer and marketer of tools, hardware, doors and home decor products for professional, industrial, consumer and home improvement use. With a solid 156 year history, Stanley® is one of the world's most trusted names, synonymous with quality and value - and is consistently the first choice among professionals.
Our commitment to professionals goes well beyond providing a comprehensive line of world-class, professional-grade, industry-specific products Stanley encourages and enables every professional to maximize performance to do his or her best on every job through continuous product innovation and strong product support.