Call
Tel: 770-409-3204
Fax: 770-409-3206
Write
Stylus
6358 Dawson Boulevard
United States of America
Online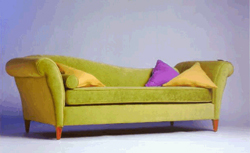 Design Thas Has A Very Defined Point.
At Stylus , we offer home or office furnishings to stimulate and delight the senses. We feature out-of-the-ordinary designs that will grace every room of your home with cutting edge innovation. Stylus searches a myriad of international sources
-- from sophisticated upholstered sofas and seating to fun but functional tables and chairs. We offer chic, European styling in bedroom suites, and artistic accessories that can accent or compliment any decor. Our lighting shines with whimsical looks that don't shy away from the unexpected.

Services That Are As Innovative As Our Selections.
Of course we have a very friendly and knowledgeable staff that will assist you in your selections. We also feature easy delivery, flexible payment plans, and an extensive library of fabric and finishes to make your buying experience
-- very gratifying.

A Celebration Of Form & Function
We also offer you the creative option of working closely with you to ensure that the furnishings are the right size, proportion and that fabrics, colors, and finishes all come together for the success of the overall ambiance.