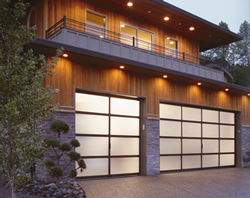 Clopay Building Products Company is the nation's largest residential garage door manufacturer. We are also the preferred manufacturer and supplier of commercial overhead sectional doors among architects, specifiers and building professionals.
Our core strategy of creating successful partnerships with dealer and retail customers is driving favorable performance throughout our company. Providing industry leading customer service and quality combined with a keen market instinct for product innovations delivered healthy sales and earnings growth in 2004.
The appreciation of our customers is evident in their expanding purchases and recognition. The Home Depot honored Clopay Building Products Company as a 2004 Partner of the year and our Coachman™ Collection was awarded one of Home Depot's 2004 Innovation awards.