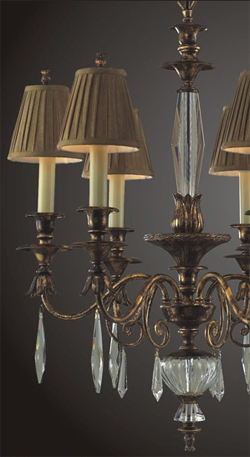 E.L.K. was founded in Eastern Pennsylvania in 1983 by three industry experts, Adolf Ebenstein, Jonathan Lesko, and Russell King. Since the company's inception, a commitment has been made to deliver innovative, quality product with designer appeal and conscientious value. Today, those lasting traditions endure.
We offer a comprehensive suite of exclusive products to embrace your home with style and sophistication. An award winning team of international designers and engineers will ensure that your products are not everyday ordinary. With our extensive in-house design department and our domestic and overseas manufacturing facilities, we have the ability to provide custom pieces for national contract sales, as well as commercial and residential specification. Additionally, all of our products are supported by a knowledgeable customer service and technical team that will be available to ensure your buying experience is enjoyable and hassle-free.
We are exceptionally proud to be a trusted lighting manufacturer for some of the most significant structures in the world including George Vanderbilt's Biltmore Estate and The Historic Royal Palaces of England. Our products are on display in our showrooms in Dallas, Las Vegas, Hong Kong, and our factory showroom in Jim Thorpe, Pennsylvania. E.L.K. products are also available at the finest lighting showrooms throughout North America.
From our family to yours, we appreciate you choosing our product to be a part of your family. E.L.K.........Lighting for Distinctive Homes.