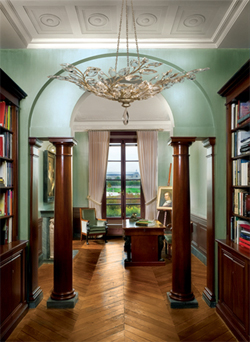 Fine Art Lamps is a leading manufacturer of over 1000 distinctive and prestigious decorative lighting designs for interior and exterior applications.  Marketed in 63 countries, Fine Art Lamps are displayed in High Point, North Carolina, Dallas, Texas, the corporate showroom in Miami Lakes, Florida and in leading lighting and furniture showrooms around the world.
Fine Art Lamps has been honored with numerous design awards, including the prestigious ARTS® Manufacturer of the Year Award an unprecedented nine of the last nineteen years, and the company was recently inducted into the ARTS® Hall of Fame.  Our unique designs are copyrighted and protected by several patents. 
Today our devoted team of in-house design and development specialists continues to explore new concepts.  But the past is always present:  Fine Art Lamps' collections from the 1940s and 50s have been shown around the country in museum retrospectives of the best decorative products of the era, and all our new designs continue to uphold the company's original mission.