Call
Fax: (401) 766-2108
Toll Free: (800) 343-2257
Write
ACS Fibers, Inc.
United States of America
Online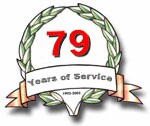 Welcome to ACS Fibers, Inc.
We are located in , United States of America. ACS Fibers earliest textile fiber extrusions prompted by the existence of already established knitted polypropylene products, have developed from monofilament to multifilament polypropylene yarns.
Want to learn more about ACS Fibers, Inc.? Click here to view the many
products
that we offer.
CONTACT:
ACS Fibers, Inc. ,
Fax:
(401) 766-2108
Toll Free:
(800) 343-2257
Fax:
(401) 766-2108
Toll Free:
(800) 343-2257