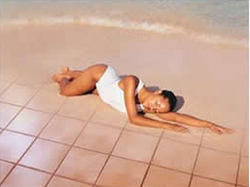 Call
Tel: 877-877-4724
Fax: 801-532-4877
Toll Free: 877-877-4724
Write
Advanced Heating Solutions
634 South 800 East
Salt Lake City, UT 84102
United States of America
WarmQuest strives to add comfort and safety to your lives. Our Radiant floor warming products provide elegant warmth, safety, and efficiency in the home. Our radiant snow melting products add comfort and luxury to your lives and protect your loved ones from winter dangers.

WE ARE NOT AN INTERNET START UP COMPANY! Our sales and installation teams are professionals with over a decade of experience in radiant heat. We use only the highest quality products tested to the highest standards in the U.S.

WarmQuest is based in Salt Lake City, Utah where we have been doing sales and installation since 1994. We provide products and services nation-wide.