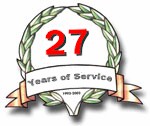 Welcome to Coast Floors, Inc.
We are located in Irvine, CA United States of America. Servicing the states of WA, OR, CA, NV, and AZ. We work closely with, and are recommended by, many malls and general contractors. Customer Service is very important to us.
Want to learn more about Coast Floors, Inc.? Click here to view the many
products
that we offer.
CONTACT:
Coast Floors, Inc. Irvine, CA
Tel:
714.754.6356
Fax:
714.754.6455
Email:
lance@coastfloorsinc.com