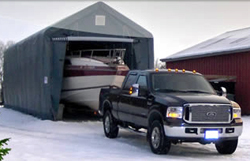 Call
Tel: (626) 965-9100
Fax: (714) 449-9477
Toll Free: 800-896-2008
Write
Canopy Mart
18403 Seadler Drive
Rowland Hts, CA 91748
United States of America
Our covers can protect your car, truck recreational vehicle, boat, jet ski and other personal items and can serve as your free standing carport, garage and virtually and other cover. We can also supply your chair and display fixtures needs. Parts and options are available as needed.
Why buy at canopymart.com?

1. Excellent quality
Canoypmart takes great pride in the quality and workship of all our products.

2. Superior value
As direct canopy and tarp importers, we pass the saving directly to you. You benefit with lower prices due to our volume and by having you outdoor canopy created from start to finish by one company.

3. 30-Day's Return Policy
Your satisfaction is our number one priority. If you are not happy with your product for any reason, you have 30 days to receive a full refund. See our Return Policy for more information.

4. Expert guidance
Canopymart understands that finding your canopy or tarp can be a difficult task. Rest assured that our trained professionals will be with you every step of the way to make you get exactly what you want at a price you can afford.

5. Secure shopping Online
We are a proud member of "Scan Alert" A HACKER SAE site that helps protect you from identity theft and credit card fraud. Our Web site is teasted and certified daily to pass the SANS/FBI internet Security Vulnerabilities Test.

6. Fast Shipping
We strive to ship out all customer orders within 24 hours. Most customer orders placed before 2:00 PM PST are shipped on the same day.