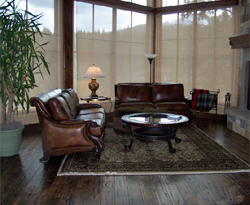 Call
Tel: 509-328-5700
Fax: 509-328-3750
Write
Black Forest Hardwood Floors
Spokane , WA 99205
United States of America
Black Forest Hardwood Floors, LLC is dedicated to Exceptional Craftsmanship, our Workmanship is guaranteed. We provide the Highest Quality Service and Products available in the Hardwood Flooring Industry.
Steve Osborn, Operator/Owner, has worked in the Hardwood Flooring Business for more than 17 years. Black Forest Hardwood Floors is a realization of our dream to provide a truly special and unique experience tailored to the needs of our customers.
Located in Spokane, Washington, Black Forest Hardwood Floors provides top quality service to Eastern Washington, Idaho, Montana and Oregon.

Black Forest Hardwood Floors works with Realtors, Designers, Architects, Contractors, Insurance Companies and Homeowners from the dream and design stage thru Job Completion. Whether refinishing an existing 100 year old hardwood floor to look like new or installing and finishing a brand new floor; we deliver Quality Service with Attention to Detail.