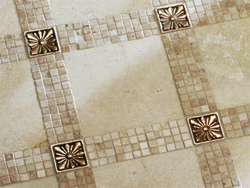 Write
Bronzework Studio
4401 North Ravenswood Avenue
Chicago, IL 60640
United States of America
Welcome to Bronzework Studio
We are located in Chicago, IL United States of America. Founded in 1990, our company brings you the talents of some of the most creative – and reliable – artists in the world of tile.
A good place to start is our selection of
brands
. We carry Countertop/Surfaces, and more...
CONTACT:
Bronzework Studio Chicago, IL
Tel:
773 784-2628
Email:
bronzeworkstudio@lowitzandcompany.com