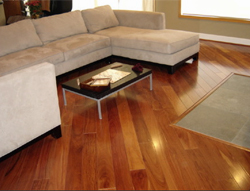 Write
AAA Premier Molding & Hardwood Floor
4425 East 49th Street
Los Angeles, CA 91307
United States of America
We make hardwood floors made in USA from 100% green products.
Our ready made products are safe to be installed in your home free of harmful emissions that are usually disregarded and not controlled in many import products. we use the best type of raw materials from the most prestigious lumber and plywood companies based in USA.
We have a track record for being the leader in manufacturing environmentally safe hard wood floors.