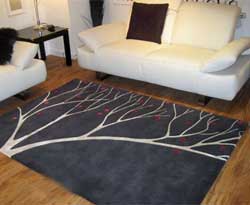 Write
Beautiful Flooring
Great Hall Arcade
Mount Pleasant Road
Tunbridge Wells, Kent
United Kingdom
BEAUTIFUL FLOORING.CO.UK brings you the finest flooring products for sale on-line, purchased from and delivered direct to you by some of the countries leading independent retailers.

You can use the BEAUTIFUL FLOORING website in the confident knowledge that should you require a full estimating service prior to making a purchase you can contact your BEAUTIFUL FLOORING retailer using the facilities on this website.

BEAUTIFUL FLOORING.CO.UK (BEAUTIFUL FLOORING LTD) is one of the BOND RETAIL MARKETING LTD companies. BRM Ltd is a sales, marketing and design consultancy specialising in the retail flooring sector.