Carpeting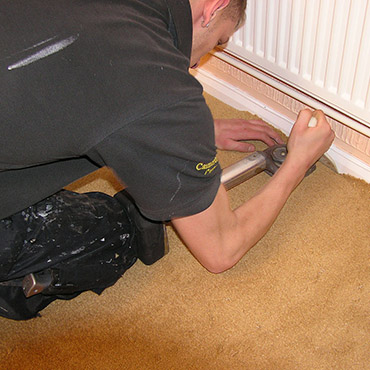 Carpeting, also wall-to-wall carpet or fitted carpet is a carpet intended to cover a floor entirely. Carpet over 4 meters in length is usually installed with the use of a power-stretcher (tubed or tubeless).
Fitted carpets were originally woven to the dimensions of the specific area they were covering. They were later made in smaller strips, around the time stair carpet became popular, and woven at the site of the job by the carpet fitter. These carpets were then held in place with individually nailed tacks driven through the carpet around the perimeter and occasionally small rings in the carpet which were folded over.
The introduction of tack strip, "tackless strip", "gripper strip", or "smoothedge", simplified the installation of wall-to-wall carpeting, increasing the neatness of the finish at the wall. Because gripper strips are essentially the same thickness as underlay, using gripper strips yields a level edge, whereas tacking gives an uneven edge.
There are three types of carpets: the loop pile carpet, the cut carpet and the structured carpet, combining the first two. Very popular in the sixties thanks to its colorful prints, most carpets took a decorative appearance inside houses.
History
One of the most famous carpets in history was given by Louis XVI to George Washington. It was woven for the banquet room of Mount Vernon, where it can still be admired today.
In the early twentieth century, a new manufacturing method called "tufting" revolutionized the carpeting industry. Invented in Dalton (GA), it quickly replaced the traditional method of weaving. The pile yarns are stitched through a textile backing and coated on the underside of the coating. From 1930, the mechanization of tufting favored its development. It now represents 51% of total production while it amounted to only 10% in the 1950s.
Fabrication
Tufted Carpet
The tufted carpet is the most common manufacturing technique. It implies poking yarn tufts in a textile support close to a sewing machine. The carpet is then equipped with a folder (rewoven, jute, plastic or cotton) pasted on the back of the tuft. This technique makes possible the production of cut pile, curly or structured carpets.
Woven Carpet
The woven carpet is one of the oldest manufacturing processes. It is woven like a carpet through a traditional weaving loom. The top and the back of the carpet are made simultaneously.
From several superposed layers of fibers, the needling technique consists in hanging the fibers together through the use of special needles. The carpets obtained are very solid but intended for temporary use since they do not have the comfort of woven and tufted carpets.
Fibers
The different fibers constitute the carpet's velvet. They have a direct impact on the physical properties of the floor they are covering such as resistance or longevity. There are three types of fiber: natural, coming from animals (wool), vegetable (seagrass, coir, sisal) and synthetic (polyamide or polypropylene). The wool was used for weaving carpets more than five centuries B.C before being predominantly used in the raw carpets' manufacture. However, synthetic fibers are predominantly used nowadays.
Maintenance
Carpets' maintenance is very simple. A simple vacuum cleaner (broom, sleigh or trough) chosen according to his power extraction and mechanical performance should be sufficient. Moreover, 90% of stains disappear with a simple clean cloth dampened with water, if the procedure is quickly completed before the penetration and the drying of the product.
Health
Carpet enhances the quality of habitat. Unlike smooth floors, its fibers capture airborne dust preventing the spread of airborne allergens. A simple vacuuming will remove them. In 2006, the DAAB (German Allergy and Asthma Association) published recommendations to have carpet to reduce the concentration of fine particles in indoor air.
From sumptuous pastel plush to rugged berber tweeds, carpet is a universally popular floor covering, Broadloom has long been synonymous with comfort and luxury, but in today's eclectic room schemes, carpeting is just one of numerous soft options for a high-fashion floor.
Whether you choose a room-size loose-laid or wall to wall permanently installed over a cushion, this soft floor covering, offers many practical advantages. Broadloom's sweep of color and underfoot comfort gives any room-even sparely set ones-a more "furnished" feeling. Colors can work magic, too. For example, a light hue visually expands a small space, and a dark one cozies up a large room. Carpet in a sunny color can visually warm a room short on natural light. Before you buy carpets, study samples at home, and remember that the color of a room-size carpet will be more intense than the samples.
Advantages of Carpeting
Materials and construction give carpeting inherent virtues that may suit your decorating needs.
Broadloom absorbs sound, an appealing feature for condominiums, town houses, and homes with high ceilings.
Yarn construction and surface texture add soft contrast to a room's angular architecture.
As versatile camouflage, broadloom goes over any existing floor, with no need for a new subfloor, and it hides uneven surfaces and existing floor damage.
Today, carpet is available with soil, stain, odor, and static-resistant features, and manufacturing techniques have increased its durability and cleanability.
---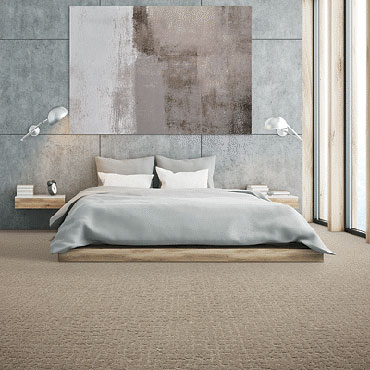 Mohawk Carpet
---
Profile
|
Website
More than anything, carpet manufacturers like Mohawk have your specific lifestyle in mind. That's why we innovated the softest, most family-friendly and pet-friendly carpets ever. Our carpet stands up to high-traffic wear and resists life's spills and stains like never before. With so many colors and textures to choose from, there's no reason to put off buying new carpet. With Mohawk, you're sure to find carpeting that suits both your lifestyle and your budget.
---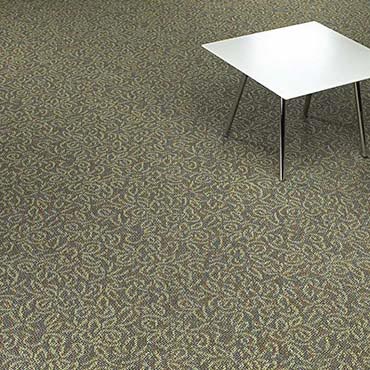 Mannington Commercial Carpet
---
Profile
|
Website
|
Green
Mannington is the only U.S. manufacturer of commercial flooring that offers a full range of flooring solutions from a single source—LVT, commercial broadloom and modular carpet, resilient heterogeneous and homogeneous sheet, premium rubber flooring, VCT, hardwood, porcelain tile, wall base and other accessories. We've been recognized as a leader in product innovation, styling, and design, as well as in operational excellence and environmental stewardship.
---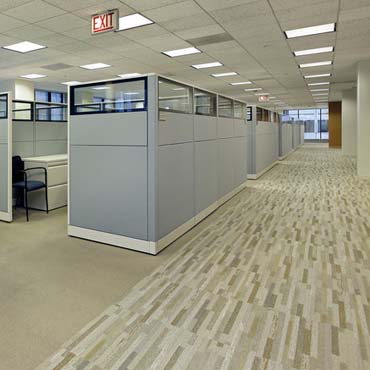 Milliken Commercial Carpet
---
Profile
|
Website
|
Warranty
|
Maintain
|
Green
Today's economic climate demands both functional and aesthetic environments. When it comes to floor coverings, Milliken modular, broadloom and rugs meet these demands and much more. Milliken Carpet represents a true marriage of function and form, offering unparalleled advantages such as style and innovation; flexibility and performance; value and service.
---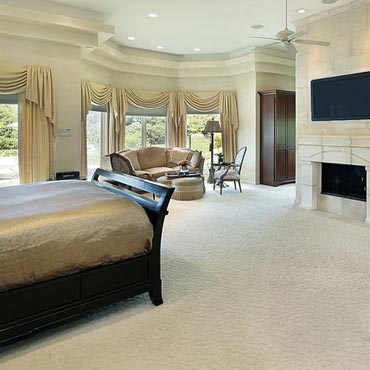 Kraus Carpet
---
Profile
|
Website
With its many styles, textures and types of construction, carpet is the right choice for everyone, from first-time homeowners, to retirees, to families with kids and pets. Plus, carpet will maintain its beauty and durability for many years when it is properly chosen, installed and cleaned.
---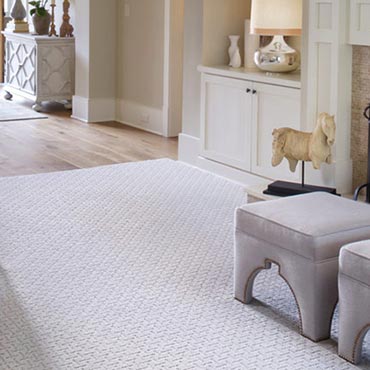 Karastan Carpet
---
Profile
|
Website
|
Video
Karastan carpets are known for artistry, innovation and craftsmanship. Our sophisticated carpet styles range from traditional to contemporary looks and work great in today's home, home office or business environment. Selecting the right carpet is hard work. At Karastan, we can make your choice a little easier.
---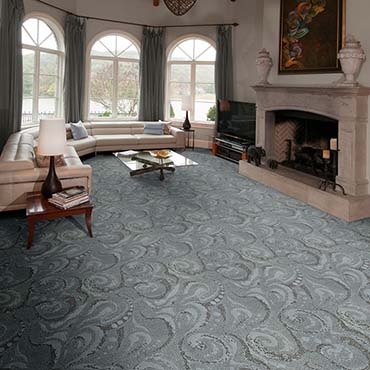 Fabrica Carpet
---
Profile
|
Website
|
Green
Fulfilling the promise of our corporate mission of "Quality without Compromise" Fabrica manufactures carpets for the most demanding segments of the high-end style residential market. Our distinctive broadloom carpet has earned Fabrica an international reputation for exquisite style and exceptional performance.
---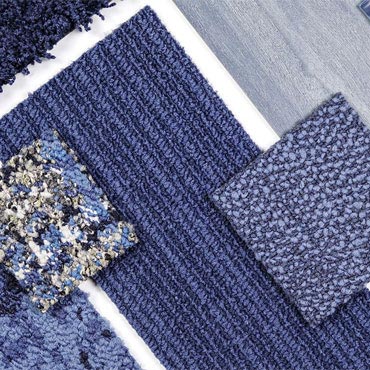 Interface Flooring Systems
---
Profile
|
Website
|
Green
Interface Flooring Systems invented free-lay carpet tile more than 25 years ago. Back then, the idea was to hide the seams and to create a monolithic, broadloom-like surface. We still do that. Better than anyone, in fact. Which is why Interface is the world's leading commercial carpet tile brand. But today we're taking modular carpet further, with new styles that celebrate each tile as a design element, allowing the creation of richly detailed, large-scale patterns that are nothing short of stunning.
---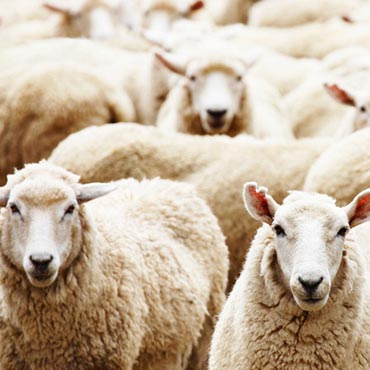 Glen Eden Wool Carpet
---
Profile
|
Website
Glen Eden, where outstanding quality and beauty come together to make a lasting impression. That's why Glen Eden Wool Carpet adorns some of the most prestigious addresses in the world. From the White House to Buckingham Palace, dignitaries across the globe choose elegant Glen Eden Wool Carpet to embellish their political arenas as well as their private quarters. The resilient, durable nature of Glen Eden Wool Carpet greets thousands of visitors each year with plush comfort.