Engineered Wood Flooring
Engineered wood flooring has been one of the more remarkable innovations to hit the market in flooring. Engineered wood flooring is not made from solid hardwood but may be your best substitute to solid hardwood floor. It consists of several layers, with only the top layer being the actual hardwood that gives it a beautiful appearance. The layers below are explicitly designed to give you the greatest protection and the most functional flooring for just about any room of the house.
Engineered wood flooring has many advantages over solid hardwood that make it very appealing. For one thing, engineered wood flooring is not as expensive as solid hardwood flooring. Engineered is actually produced with three to five layers of wood with the top layer being the genuine hardwood. Each layer is stacked in a cross-grain configuration and bonded together under heat and pressure in a factory setting. As a result, engineered wood flooring is less prone to be affected by changes in humidity and can be installed on all levels of the home. The other layers of the engineered wood flooring are usually plywood or high density fiberboard. Engineered wood floors will not contract or expand with changes in temperature and humidity as solid hardwood does.
Engineered wood flooring can be installed over just about any type of existing floor and is very adaptable to a number of diverse applications. For example, an engineered wood floor can be installed on a concrete sub-floor and below grade, either as a floating floor or a direct glue-down. Engineered wood flooring is also an exceptional choice for geographical locations with higher moisture and humidity levels. Nevertheless, engineered wood does not perform well in rooms of the home where there is an abundance of moisture and humidity, such as in mudrooms and bathrooms. Engineered plank flooring can also be installed over a radiant heat source. Veteran installers vigorously discouraged radiant heating when using solid hardwood, but it is not a problem under engineered plank floors.
One of the foremost reasons that many homeowners choose engineered plank flooring is its incredible price. You have the same texture and look of hardwood, but it seems as if you are getting the hardwood at a bargain price. Engineered plank floors are easy to install, do-it-yourself flooring option with the instructions clearly printed inside each carton. Even so, you do have to make sure that the sub-floor is clean of dirt and dust before you begin so that any small pieces of debris won't work their way up through the flooring.

Engineered plank flooring comes in various types of wood, finishes and stains. You can also choose unfinished or pre-finished hardwood, but if you are looking for an trouble-free project, then it is best to go with pre-finished. This way after you have the engineered wood floor installed, you don't have to hassle applying any finish or stain. You can just sit back and take pleasure in your engineered wood flooring.
Brands: Engineered Wood Flooring
---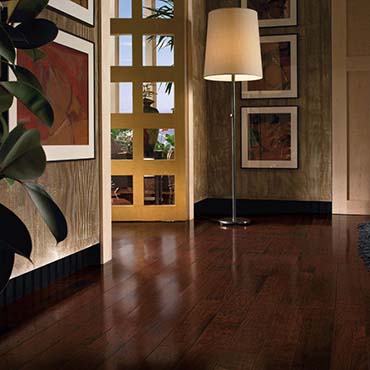 Bruce Hardwood Flooring
---
Profile
|
Website
|
Design Tools
|
Warranty
|
Install
|
FAQs
|
Green
A trusted brand for over a century. Superior quality through exacting precision in the milling process and rigorous inspections featuring up to 75 quality checkpoints. A luxurious selection of design styles, colors, species, and specialty finishes.
---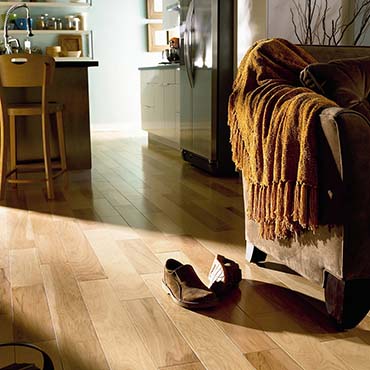 Mannington Hardwood Flooring
---
Profile
|
Website
|
Brochure
|
Design Tools
|
Warranty
|
Install
|
Maintain
|
Green
ManningElegance engineered for superior performance. Engineered Hardwood flooring is real hardwood - the word "engineered" just refers to the way in which it's made. And there are many benefits to choosing an engineered product over a solid product.
---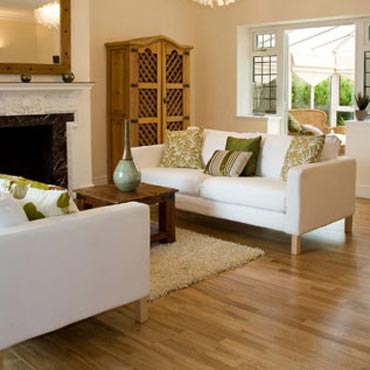 Anderson® Hardwood Floors
---
Profile
|
Website
Real wood floors made of Maple, Oak, Beech, Elm, and Pecan should be as familiar to you as the countless city streets that are named after these trees. Their rich natural colors and hand-crafted quality is what we have come to expect in our homes. Now, Anderson has taken wood flooring technology to a place it has never gone before—with Best-in-Class durability.
---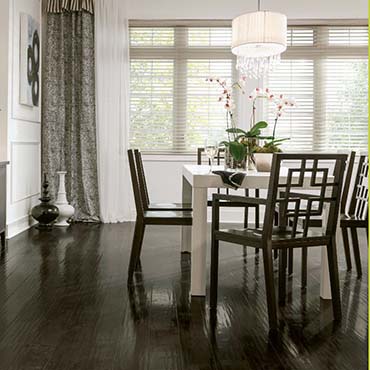 Armstrong Hardwood Flooring
---
Profile
|
Website
|
Design Tools
|
Install
|
Maintain
|
Green
Natural beauty and lasting durability. The enduring appeal of hardwood flooring is in its timeless look and the value it adds to your home. Armstrong offers the most choices in styles, finishes, and installation options to fit your taste, lifestyle, and budget. But with so many choices, there's a lot to think about beyond choosing the right color and wood species. Armstrong takes the guesswork out of the selection process by explaining the important considerations you need to know before buying.
---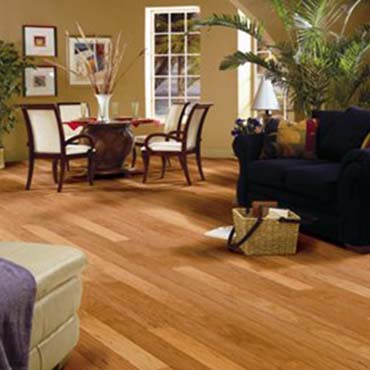 Zickgraf Hardwood Flooring
---
Profile
|
Website
|
Warranty
|
Install
|
Maintain
|
FAQs
Zickgraf invested years of research and development to create a finish system that assures the floor you install today will still look like new tomorrow. At the heart of this comprehensive multi-step finish system is the Diamondized wear-layer. This unique formulation creates a state-of-the-art wear-layer that provides lasting durability against traffic, wear, soil and stains. applications.
---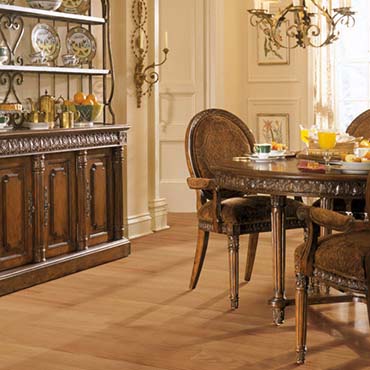 Pinnacle Hardwood Flooring
---
Profile
|
Website
Elegantly beautiful and exceptionally durable, Pinnacle Hardwood Flooring form the foundation of style and design for each room in your home or office. Rich and vibrant color, underfoot comfort, naturally hygienic, environmentally friendly and easy to care for, Pinnacle Hardwood Flooring is the perfect solution for those who seek fashion, function and affordability.
---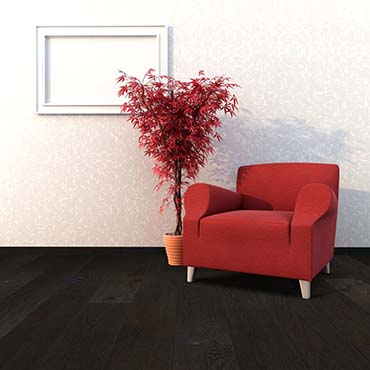 Hallmark Hardwood Flooring
---
Profile
|
Website
|
Warranty
|
Maintain
|
Green
Our Hallmark Floors hardwood products combines the ageless beauty and craft of hardwood flooring with state-of-the-art manufacturing. We harvest materials in harmony with nature. Our wood floors are manufactured in a sustainable and responsible way. Great care is exercised in manufacturing to ensure a healthful living environment. We produce floors of unsurpassed quality that you will be delighted to call your own. Designed Beautifully for Durability and Sustainable…Hallmark Floors.
---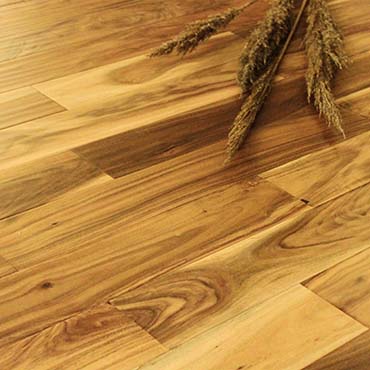 Casabella Wood Flooring
---
Profile
|
Website
The luxurious, regal look of Hardwood Flooring is timeless. And the Casabella collection of Hardwood flooring from around the world can satisfy the most discriminating tastes as well as the most vivid imagination. Species include Oak, Maple, Cherry, Birch, Asian Walnut, Hickory and more. Most are available with traditional or hand scraped visuals and in solid, engineered or locking constructions so that you can enjoy them in almost any room in your home.