Sneak Peak: Teaki Tiles Exhibits with World-Class Design Firm at BD|NY Design Fair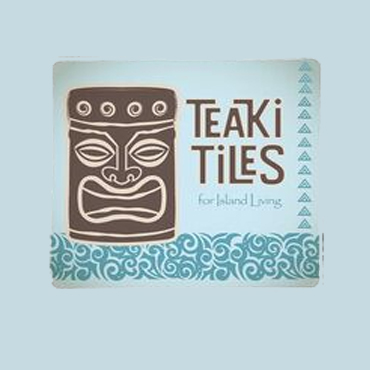 NEW YORK, Nov. 9, 2018 /PRNewswire/ -- Teaki Tiles, a new product line by Island Living, will showcase their latest custom teak tile designs as a select exhibitor in one of the Design Space booths at the 2018 BD|NY Boutique Design Fair in New York City. This year, Teaki Tiles will join world-renowned, San Francisco based interior design firm, BAMO, in BD|NY's signature Design Space, booth # 357; where leading hospitality designers collaborate to create unique spaces for event attendees to interact with innovating products and designs.

Trish Huneycutt, creator and founder of Island Living and Teaki Tiles, said, "We are so thrilled and honored to have been invited to join BAMO in the Design Space booth at BDNY this year! BDNY is an event I have always wanted to be part of and I can't wait to see our tiles incorporated into BAMO's modern, fantasy escape."

Designed on Maui, hand-crafted in Bali, and soon to be available at authorized dealers across the U.S., Teaki Tiles are made from 100% high-quality reclaimed teak in 17+ custom patterns. Versatile and durable, these unique teak tiles are sure to bring a casual elegance, serene natural beauty and heart-felt hospitality to any home, business or Hospitality Project. Teaki Tiles are built to last and leave a lasting impression.

About Island Living: Island Living is a contemporary teak design company, based on Maui, that creates installations and décor for hospitality industry giants including Hilton Grand Vacations, Marriott Vacation Club, Westin, Sheraton, Four Seasons, Montage, Starwood, Timbers Resorts and Wyndham, just to name a few. Island Living, Design as Original as Life.
www.teakitiles.com
---