Chandra® Rugs
---
Profile
|
Website
|
What's New
Hand woven rugs imported from Bhadohi, India. Generations of time-proven technologies, masterfully designed and months to craft. Invite the artisans of Bhadohi into your home. Traditional and contemporary area rugs.


CarpetOne Rugs
---
Profile
|
Website
In the same way that a bright or subtle scarf can accent your wardrobe, area rugs are the accessories of floor coverings. They can add a fashion touch, help pull together a room's furnishings or decrease the noise and wear and tear from foot traffic. Area rugs are offered in every imaginable color and pattern and in a wide range of prices. They also introduce warmth and softness to rooms with such hard surfaces as tile or hardwood.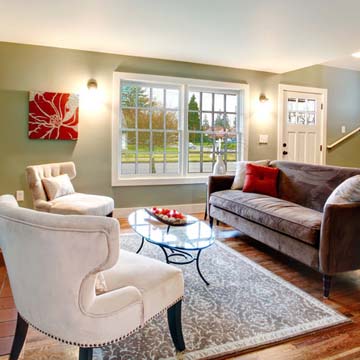 Abbyson Rugs
---
Profile
|
Website
|
Video
As the premiere manufacturer of handmade Tibetan rugs, Abbyson uses only 100% natural Himalayan sheep wool with all natural vegetable dyes. The result is incredibly soft, durable, deep-piled rugs that are as appealing to the eye as to the touch.
Area Rugs: Area Rugs, Machine Made Rugs, Modern / Contemporary Rugs, Shag Rugs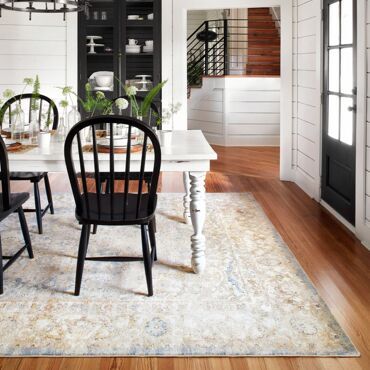 Foreign Accents Rugs
---
Profile
|
Website
FOREIGN ACCENTS has been richly rewarded for its efforts in spearheading contemporary design in the industry. At the New York Home Textiles Show, they have received the "Best New Product" award - three times! In many industry publications, FOREIGN ACCENTS has been cited as the importer who continues to set the trends in modern rugs.


French Accents Rugs
---
Profile
|
Website
|
What's New
|
Blog
French Accents proudly present their collection of Aubusson rugs, Tapestries and Pile rugs. It's hard to know whether it's the finest wool, the impeccable designs or simply the extraordinary care in craftsmanship that distinguishes the French Accents rug from the rest.


Peel Rugs
---
Profile
|
Website
When choosing a Peel 100% wool rug, you'll find that depth of design and quality are foremost in every rug we produce-because a Peel quality assurance director has worked beside the master dyers and weavers who made it; ensuring wool quality; monitoring dye colors; guaranteeing meticulous design integrity; overseeing the finest detail.
Area Rugs: Area Rugs, Axminster Rugs, European / Aubusson Rugs, Hand-Made Rugs, Indian (India) Rugs, Kilims, Needlepoint Rugs, Tibetan/Nepalese, Turkish Rugs


Bashian® Oriental Rugs
---
Profile
|
Website
|
Maintain
With the finest collections of Oriental Rugs currently available, Bashian offers a wealth of subtle, elegant designs that span motifs from the traditional to the contemporary. Handmade in China, India and Nepal, the collections here provide a range of singular patterns, vivid colors and rich textures that will complement any décor.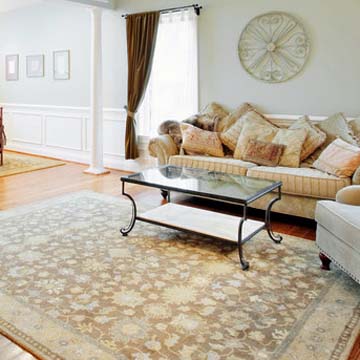 Accent Rug and Decor
---
Profile
|
Website
wholesale manufactuer and distributor of bound area rugs, oriental, rug, safari, rainbow, Novelties, kitchen
Area Rugs: Area Rugs, Animal Print / Wildlife Rugs, Juvenile / Kid Rugs, Machine Made Rugs, Modern / Contemporary Rugs, Motifs / Novelty Rugs, Shag Rugs, Southwestern Rugs, Traditional Rugs