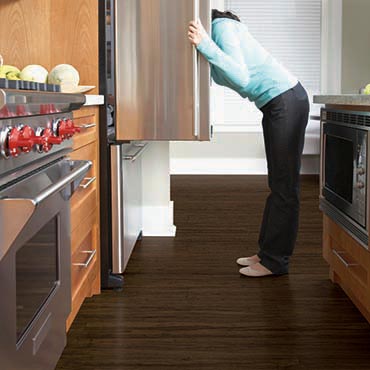 St. Lawrence Collections
---
Profile
|
Website
At St. Lawrence Collections, our floors are manufactured by specialists who have become masters in the art of processing wood. Our state of the art milling and prefinishing line ensures the highest standards of quality control over all phases of manufacturing providing our customers with a dependable product lasting generations to come.
91780-1252

Castle Combe Floor & Wall
---
Profile
|
Website
The natural oil used to finish Castle Combe oiled floors is not a surface coating but is designed to become part of the wood by penetrating, bonding with, and hardening the fibers of wood. When wood is finished with natural oil, it may dent or scratch, but it can easily be repaired. To bring your Castle Combe floor back to a fresh state, first, lightly sand the desired area of the floor, and apply a coat of Woca Refresher maintenance oil. It is not necessary to treat the entire floor, only the affected area. Typically, only spot sanding on extreme wear marks and scratches would be necessary, and a total wall-to-wall sanding is normally avoided.
92698-1602