History: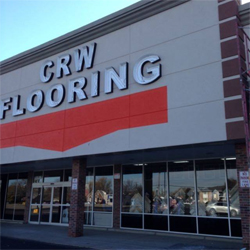 CRW Inc. is Metro Detroit's, Westland's, and Southfield's leading Flooring Home Center, we Wholesale to Retail Stores as well we cater to the public as a Source for Tile, Stone, Counter Tops, Cabinets construction home products and Much More. Serving all Michigan since 1995.
CERAMIC RESOURCE WHOLESALE (CRW Inc) houses over 4,000,000 sq.ft. in 3 different warehouses all kinds of tile like ceramic floor, wall, porcelain tile, quarry tile, granite tile, granite countertops, marble, travertine, mosaic glass and mixed materials tiles including stone, metal, we carry all tile accessories, underlayments, thinset adhesives, matching color silicone caulking, and much more.
We have over 40 installers or more available at any given time for your instant installation needs, we also refer direct to save you the middle man's fee as well we offer a Jobsite delivery to anywhere in the Continental USA.
CRW represents an industry leaders such as Bostik, FinPan,Inc. a manufacturer of floor and wall adhesives, grout, silicone, and liquid rubber membrane, niches, cement boards, and much more. CRW carries in stock a complete array of all tile transitions (aluminum, rubber, PVC, and stainless) as Manufactured by Diaplas and Schleuter. CRW networks with outher large wholesale operations like Olympia Tile, Dal-Tile, Genesee, Virginia Tile, Tile Shop, and many others to bring you a full selection of flooring product as may exist in the Michigan territory, if we don't already stock it well get it for you.
CRW distributes the infloor heating systems, floor installations tools, accessories, and many more such related items.
CRW Inc. has recently introduced Kitchen and Bathroom Cabinets direct from the manufacturers along with sinks and toilets including the new Penguin NON OVERFLOW toilet as seen on Youtube.
Ceramic Resource Wholesale has a network of more than 600 contractors, and houses a huge showroom facility at our Flagship location in Westland, Michigan, being one of the largest in the Michigan and NW Ohio territories.We don't limit our business to the contractors, builders and retail stores, we also specify our products for custom and large scale projects. We would be happy to assist your selection of hard surface floor covering, cabinets, counter tops & more.
To get more info please contact us at our local Westland H-Office at 734 956-6847, or our new Southfield location at 248 352-4600.
CRW commercial division now offers VCT, Carpet, and other Flooring Products at Wholesale Factory to Jobsite prices.
CRW Inc. Flooring Store, Ceramic Resource Wholesale
"Head Office and Warehouse"
31313 Ann Arbor Trail, Westland, MI, 48185, USA, Tel. 734 956-6847, Fax: 734 956-6849.
"Southfield Branch Location"
26400 West 8 Mile Rd, Southfield, MI, 48033, USA, Tel. 248 352-4600, Fax 248 352-4637
www.crwinctile.com