Glendale Carpet Center
5210 San Fernando Road
Glendale, CA 91203
United States of America
See Map | Get Weather

Tel: 818-545-7784
Fax: 818-545-0129
Toll Free: 800-922-7RUG


gcc1988@aol.com

http://www.glendalecarpetcenter.com

Update/Revise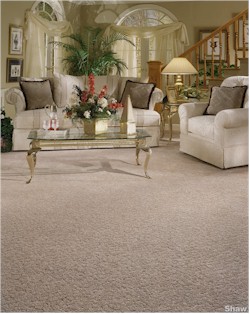 If you're having problems with or if you have a question about Area Rugs, Carpeting, Ceramic/Porcelain, Countertop/Surfaces, Flooring Accessories, Laminate Flooring, LVT/LVP, Natural Stone Floors, Specialty Floors, Vinyl/Resilient, Wood Flooring, or other related subjects, we want to help!

Please browse through our list of FAQs (frequently asked questions) below. Many customers have similar questions and we have tried to include the ones most frequently asked.

Included below is a list of educational links. We have scoured the internet to find links about decorating, purchasing, cleaning, installation and refinishing. Plus, we have include technical information and a glossary of terms. Be sure to bookmark this site for future reference.

If your are looking for information about a specific manufacturers warranties, maintenance, cleaning or installation instructions please visit our links page. We have created a quick and easy guide of information available on the internet and manufacturer phone numbers to call for more information.

If you don't see the answer to your question here or you need more details, you can always call us at 800-922-7RUG or send us e-mail at gcc1988@aol.com

Thank you for allowing us to help you!

Frequently Asked Questions

Shopping Questions
Q. What time are you open till?
A. We are open Monday - Friday from 9 A.M. till 6 P.M. Saturday from 10 A.M. till 4 P.M. Sunday appointment only

---
Q. Where is your store?
A. We are located off the 134 exit San Fernando road and head south and before you reach Broadway we are located on the left hand side. Call us at 818-545-7784 if you have any questions at all

---
Q. Do you have a warehouse or just a showroom
A. We have both a warehouse and a showroom. Our showroom presents all sorts of amazing selections while our warehouse keeps the most popular brands on hand for your immediate needs.

---
Q. Do you have a fax number?
A. Yes our fax number is 818-545-0129 feel free to call us at 818-545-7784 or email us at GCC1988@aol.com

---
Credit/Financing Questions
Q. Do you accept major credit cards
A. Yes we accept Visa, Mastercard and Discover. We also can process credit applications with CITI financial and get you the money you need for your dream house.

---
Shipping/Delivery Questions
Q. Do you deliver and is it free?
A. Yes we deliver all your flooring needs in southern california. Depending on order size we may be able to deliver for free. We even offer will-call for select brands in any state. Please call us at 818-545-7784 if you have any questions at all. For will-call in any state 1-800-922-7784

---
Cancellation/Returns Policy
Q. What is your return policy?
A. All sales are final. We strive to bring you top products at great prices we encourage our customers to take their time and browse all of our wonderful selections before choosing a final product. Stop by and we can give you a free estimate to help you decide if Glendale Carpet is right for you.

---


Web Sites
No Listed Websites



If you can not find the answers to your questions on our website give us a call at 800-922-7RUG we are ready to help you. Or, you might want to check out a popular industry wide forum. This message board is staffed by volunteers willing to help. Click here to enter.