Westford Custom Floors
254 Littleton Road
PO Box 404
Westford, MA 01886
United States of America
See Map | Get Weather
Directions


Tel: 978-692-4897
Fax: 978-692-9799


info@westfordcustomfloors.com

http://www.westfordcustomfloors.com

Update/Revise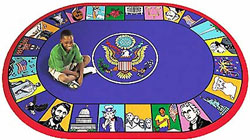 If you would like to browse pictures and get product information from some of our past and current projects, please visit our Facebook page by clicking
here
.


Locally Owned and Operated
Westford Custom Floors has been servicing Westford and the surrounding areas since 1986. Our employees are all local residents, with each member on our sales team having more than 20 years of experience in the flooring industry.
Commercial & Residential Offerings
We have a wide selection of products for both residential and commercial installations. Come in to see what we could offer you for both home and corporate renovations or projects.
Professional Staff
Courteous, reliable service is a priority for us. We offer quality installations from a professional staff that will get it right the first time. We treat your home or company the way you would, with respect and care.
Stocked Showroom
Our showroom is fully loaded with a variety of samples from hardwood to tile to carpet, and beyond. New displays and products come in regularly, so be sure to stop by or visit our Facebook page for new product announcements. You can also catch a glimpse of our showroom by visiting our Facebook page, navigating over to our Albums, and clicking on Retail Store Photos.
Convenient Location
We are located in Westford right on Route 110. Coming off of 495, turn right onto Littleton Rd. (RT 110), and Westford Custom Floors is 0.8 mi down on the left.
Great Selection
Our wide selection of carpet, tile, and hardwood floor samples makes shopping easy for you in a warm and comfortable environment. You don't see what you want in the showroom? Just talk to one of our sales staff about your needs, and we'd be happy to discuss products and explore alternative options.

Testimonials - Our Customers Say It Best!

Your guys were wonderful.  They worked very carefully and very hard.  They also left our place immaculate at the end of the day.  What a great staff you have.
P.P., Westford
---
I absolutely love my carpet. The workmanship was excellent and I appreciate the time you took to make sure I was happy and I am thrilled!
L.F., Nashua, NH
---
Thanks again for all your great service! Your crew was so nice and hardworking I could hardly get them to stop long enough for a cold drink. They did wonders on a very difficult stairway and they were so careful with the freshly painted walls upstairs. A great job by all, our upstairs is so light and bright we love it!
N.A., Chelmsford
---