Nick's Floor Covering
Rose City Hardwood
4 Lincoln Place
Madison, NJ 07940
United States of America
See Map | Get Weather

Tel: 973-966-1699
Tel: 973-966-7800
Fax: 973-966-7817


nicksfloorcovering@verizon.net

http://www.nicksfloorcovering.com

http://www.rosecityflooring.com

Update/Revise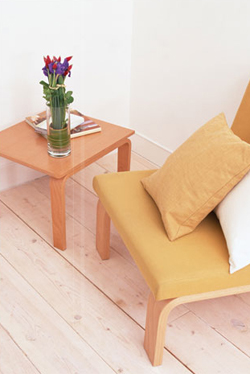 Nick's Floor Covering
Rose City Hardwood wants to thank all of our valued customers that have made our growth and success possible.

 We have an extensive list of references available upon request.


YOUR NEIGHBORS & FRIENDS
EVERYBODY IS TALKING ABOUT OUR SERVICE & PRICES !! CASUAL ATMOSPHERE WITH PROFFESSIONAL SERVICE AT A PRICE THAT WILL FIT YOUR BUDGET !!
NAMES YOU TRUST - FACES YOU KNOW - PRICES YOU LOVE
NICK GAUDIOSO HAS BEEN IN THE FLOORCOVERING BUSINESS FOR OVER 30 YEARS.HE HAS EARNED YOUR TRUST AND STANDS BEHIND EVERY JOB HE DOES !! HIS STAFF, CLARA, KATHY & KEITH ARE VERY WELL KNOWN IN THE FLOORING INDUSTRY.YOUR NEIGHBORS OR FRIENDS PROBABLY KNOW THEM & WILL TELL YOU THEY KNOW THEIR PRODUCTS AND WILL SHOW YOU WHAT YOU NEED AT THE RIGHT PRICE !! HAVING A SUCCESSFUL BUSINESS SINCE 1989 THEY MUST BE DOING SOMETHING RIGHT !!
ECO FRIENDLY..WE BELIEVE IN BEING GREEN
ALL CARPETS & PADDING WE REMOVE FROM YOUR HOME OR OFFICE WE SEND TO BE RE-CYCLED !! WE BUY CARPETS FROM MANUFACTURERS THAT USE THE MOST ECO-FRIENDLY PRODUCTS !! WE BUY HARDWOOD FROM MANUFACTURERS THAT DONT CLEAR-CUT FORESTS !! WE WANT OUR KID'S KIDS TO ENJOY A CLEAN & GREEN WORLD !! W E C A R E !!!!!!!

Trade Association Memberships

National Wood Flooring Association (NWFA)

The National Wood Flooring Association (NWFA) is a non-profit trade association representing all segments of the wood flooring industry, including manufacturers, distributors, retailers and installers.