THE FLOOR KING
6610 Biddulph Road
Biddulph Plaza
Brooklyn, OH 44144
United States of America
See Map | Get Weather

Tel: 216-640-5000
Fax: 216-927-3745


sales@clevelandfloorking.com

http://www.citywidecarpet.com/

http://www.floorkingneo.com

Update/Revise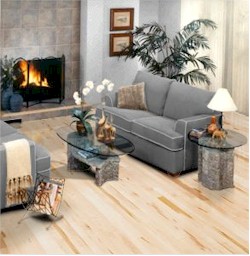 THE FLOOR KING wants to thank all of our valued customers that have made our growth and success possible.

 We have an extensive list of references available upon request.

Testimonials - Our Customers Say It Best!

Bathroom - Mosaic Tile

Thank you so much for the work done at my home during the last weeks. You implemented my design ideas perfectly. This is true craftsmanship!


Christal S.
---
This customer WOULD recommend the business to a friend, family member, neighbor or colleague.


L. D.
---
Karam H*******, Joe, Franco, Suzie and Floor King are the BEST. We found them at the 2015 NARI Home Remodeling Show. They carpeted a duplex for us last year, and just completed installing carpet and vinyl in a townhouse on Friday. Karam goes above and beyond - ALWAYS. In every text, email, and conversation, Karam anticipates needs and offers solutions. I have and will continue to recommend Karam and Floor King to family and friends who need flooring and want to deal with good people who provide outstanding service and good products at a fair price.


K. G.
---
Highly recommend The Floor King! Karam and his crew were very friendly and did an excellent job. Karam exhibits superb customer service skills, and truly makes the customer his number #1 priority. So happy with our new floor! Thank you!


J.S.
---
This was the BEST company we have ever dealt with!! They were very helpful in suggestions for what would be best for our home set up; they were very committed in making sure the floors were level; and careful in putting in the new flooring!! They were very respectful and courteous!! We HIGHLY recommend them!!!


Arlene S.
---



We stopped at 2 other companies for new flooring and we didn't feel totally comfortable with what was being offered. I looked up flooring companies on the BBB website and was impressed with the high reviews that former customers of The Floor King had written. We decided to stop into the showroom and see what they had to offer. Karam was professional from the moment he saw us walk into the store even though he was with another customer. He offered his opinion when asked about carpeting color after we discussed our interior. He showed what they offered in the way of kitchen flooring and we were able to choose what we wanted that day. He came out a week later to measure, explained everything and we signed the contract. The crew that came out to lay the carpeting was professional and polite. The crew that laid the flooring in the kitchen was the same caliber as the first crew. Karam called and stopped by several times to follow up to ensure everything was satisfactory through the entire process. I thought this type of service from an owner was never heard of in today's world. We were quite impressed. We could not have asked for a more pleasant shopping experience nor better crews coming in to do the work. We would definitely return when we need to replace flooring again and highly recommend them to any others looking for a great company to deal with.


DM
Valued Client
---