Pod's Discount Carpet
3009 Fourwheel Drive
Suite B
Lawrence, KS 66047
United States of America
See Map | Get Weather

Tel: 785-865-5415
Fax: 785-865-0789


pods@sunflower.com

http://www.podsdiscountcarpet.com/

Update/Revise


Ceramic/Porcelain
Bathroom Tile
Decorative Tile
Kitchen Tile
Area Rugs
Accent Rugs
Area Rugs
Modern / Contemporary Rugs
Wood Flooring
Engineered Wood Flooring
Solid Plank Flooring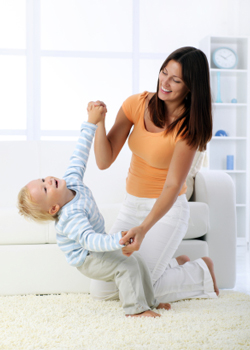 Pod's Discount Carpet carries a complete line of products from the world's leading manufacturers. Listed below are just some of the quality brands we carry for your home or office. Click on the links below to find out more about these brands.

You can also explore our many products and brands by selecting the appropiate product category. We carry Carpeting, Ceramic/Porcelain, Wood Flooring, and more...


Featured Brand - STAINMASTER® Carpet


We carry the following brands:
Anso® Nylon Carpet
The Anso nylon family of brands became part of Shaw Industries when the Honeywell Carpet Fibers division was acquired by Shaw in late 2005.More...
Philadelphia Commercial Carpet
Philadelphia Carpets is Shaw's oldest and broadest product line and one of the oldest and most respected brands in the industry. Philadelphia offers a broad selection of carpets designed for today's busy lifestyles that are both beautiful and affordable.More...
Queen Carpet
Queen Carpets has been transforming homes for more than thirty years. More...
Shaw Hardwoods Flooring
Shaw Hardwood Flooring offers consumers the timeless tradition of hardwood flooring with a wide variety of species, colors, and sizes. More...
Shaw Tile Flooring
Shaw captures the ancient art of ceramics in its versatile collection of ceramic and porcelain tile products. More...
STAINMASTER® Carpet
MASTER® carpets are designed for the way you live. From easy-to-clean carpet that's perfect for families to extra durable carpet options that can take the abuse your pets dish out, we have a carpet for you. If your family includes a four-legged friend, be sure to check out our STAINMASTER® PetProtect® carpet and cushion system. And if you have kids in your home, you'll want a durable carpet to stand up to your active lifestyle—STAINMASTER® Active Family™ carpet.More...