Boston Company Offers Tips on How to Protect Your Home While Out of Town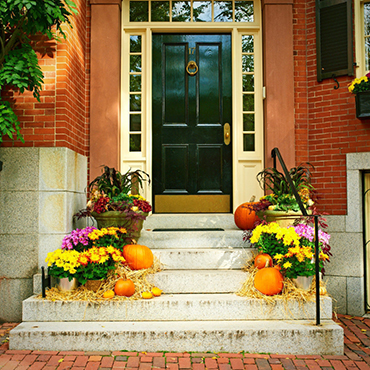 128 Plumbing, Heating, Cooling & Electric, Boston's leading residential home service company, has created a series of tips to help homeowners prepare their homes prior to taking a vacation. Because the holidays are also vacation times for many families, 128 owner Ryan Williams offers suggestions on how to condition a house for extended periods of absence.
"When homeowners are away, the home is susceptible to damage from water leaks, attempted burglaries and even fire," Williams notes. "Fortunately, there are a few easy things that a homeowner can do to protect their homes while they're away."
Here are some suggestions that Williams says are important to consider when your home will be empty for a few days:
Turn off the main water valve that leads into the house. Also check for water leaks. If a water pipe should suddenly burst, you could suffer extensive water damage without anyone even knowing. By the time you return home, rugs, walls and important possessions may already be ruined.
Put your water heater on vacation mode – The pilot light will remain on, but you'll save the cost of unnecessary heating. If you have an electric water heater, turn the temperature dial down or turn it off at the circuit breaker panel.
Adjust the Thermostat Set the thermostat to 55 degrees in the colder winter months. That way there is no risk of your pipes freezing while you're away. There's no sense in spending money to heat an empty house. Consider a wifi thermostat that will let you control the temperature remotely.
Don't leave lights on 24/7. That's a sure sign that nobody is home, and a green light for a would-be burglar. Use a timer instead to turn lights on and off throughout the day.
Notify your security company – If you have a security alarm system, notify the monitoring company that you plan to be away. Consider an outside motion sensor that will alert your neighbors and police if anyone attempts a break-in.
Do not overshare on social media – Don't share your date of departure on social media. Why make yourself an easy target by telling the world that there's no one at home?
For Boston-area homeowners who want extra advice about preparing a home for vacation, 128 Plumbing, Heating, Cooling & Electric can help with additional suggestions as well as a variety of home improvement needs. For more information, please call (781) 670-3261 or visit them at www.128plumbing.com.
About 128 Plumbing, Heating, Cooling & Electric
128 Plumbing, Heating, Cooling & Electric is a family-run business that has served people of the North Shore area of Massachusetts for more than 24 years. The company offers the highest quality, efficiency and reliability to its customers and has become the Greater Boston's most trusted and consistent plumbing, heating, air conditioning and electric service companies. 128 offers 24-hour emergency services, a 100-percent satisfaction guarantee and has over 500 "5-Star Reviews" online". Its trained, licensed, insured and skilled technicians always use clean uniforms, booties and drop cloths, and they will treat your home like their own. And, your call will always be answered by a real person, 24/7. To find out more, visit www.call128.com or call (781) 245-9200.
---