Icynene spray foam insulation, a home improvement solution that delivers ROI year over year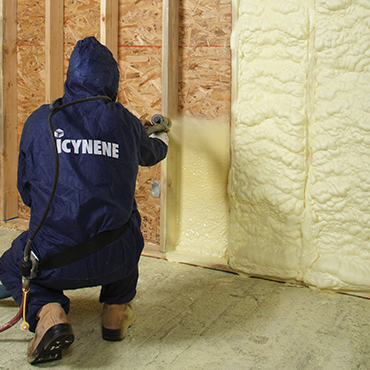 When it comes to home improvement projects many Canadians think of renovations, painting and décor; and while these are sure to improve the look of your home, you may be overlooking a step that can add tremendous comfort to your home.
"Spray foam insulation is a modern insulation material that insulates and air seals where it is applied, translating into more even temperatures in the home. It works by expanding up to 100 times its size upon application, making it possible to fill every nook and cranny, unlike other insulation types that can leave gaps in hard-to-reach places," says Betsy Cosper, Vice President of Marketing at Icynene.
Icynene's air sealing and insulating properties contribute to potential savings in monthly heating and cooling costs which translates into year after year return on investment. Icynene spray foam insulation is not considered a food source for pests and, because of its air sealing qualities, it can help reduce the number of allergens and pollutants that enter the home. However, spray foam insulation is not a DIY product and must be installed by a licensed professional, which you can find at www.icynene.com.
SOURCE Icynene Corp.
http://www.icynene.com/
---