Snow Blower Tune-Up Tips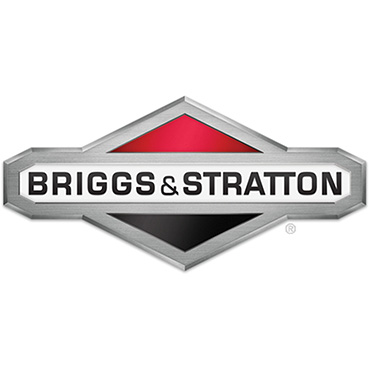 For the seasoned homeowner, the emerging strands of twinkling lights are more than just a sign of holiday get-togethers. It also means that soon, if not already, the ground will be covered in snow. Ensuring your snow blower is up to the task can make or break this season for many. These DIY tune-up tips can help you weather the winter storms.
"Taking the time to prep your snow blower for the season will help prevent breakdowns at the most inopportune moments," says Carissa Gingras, Director of Marketing for Global Support at Briggs & Stratton Corporation. "These simple steps will help keep you headache-free and your driveway clear."
Inspect and replace the spark plug. Change your spark plug every 100 hours. The good news is they're inexpensive and easy to replace. Follow this how-to video to learn how.
Add fresh fuel and fuel stabilizer. Fuel has a shelf life of about 30 days if left untreated. Before revving your snow blower engine, be sure to take the time to add a fuel stabilizer to your gas can. Fuel stabilizers extend the life of your fuel and prevent ethanol from damaging the engine.
Replace the oil. Replace the oil each season to ensure it's clean and fresh. Rather than tipping the unit to drain the oil, use an oil extractor kit to efficiently replace the oil without making a mess. A cold-weather synthetic oil (such as a 5W-30) can provide additional engine protection and performance. Consult your operator's manual for the recommended oil for your snow engine.
Inspect scraper blade and skid shoes. Replace the scraper blade and skid shoes if they are worn. They protect other parts of the snow blower from damage.
Check tire pressure. Snow is difficult enough to maneuver in as is. Make your snow clearing a little easier by properly inflating your tires.
Clean. Use a degreaser spray, to remove all dirt and grime from your unit.
Remember before using your snow thrower or any outdoor power equipment, always make sure you review the operator's manual for additional safety information. Following these six simple steps will help you be prepared to power through whatever nature has in store this winter.
About Briggs & Stratton Corporation:
Briggs & Stratton Corporation (NYSE: BGG), headquartered in Milwaukee, Wisconsin, is focused on providing power to get work done and make people's lives better. Briggs & Stratton is the world's largest producer of gasoline engines for outdoor power equipment. Its wholly owned subsidiaries include North America's number one marketer of gas pressure washers, and it is a leading designer, manufacturer and marketer of power generation, lawn and garden, turf care and job site products through its Briggs & Stratton®, Simplicity®, Snapper®, Snapper Pro®, Ferris®, Vanguard™, Allmand™, Billy Goat®, Murray®, Branco® and Victa® brands. Briggs & Stratton products are designed, manufactured, marketed and serviced in over 100 countries on six continents. For additional information, please visitwww.basco.com andwww.briggsandstratton.com.
http://www.briggsandstratton.com/
---