Earthwise Windows & Doors Earns Good Housekeeping Seal for 11th Consecutive Year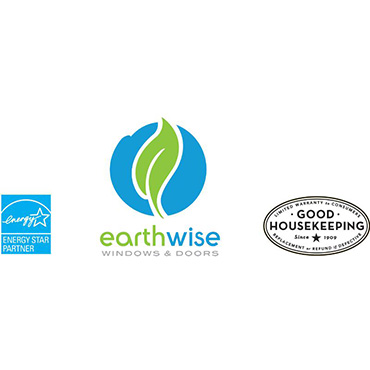 The Earthwise Group is pleased to announce that we have now received the Good Housekeeping Seal for 11 years in a row. The Earthwise Group, LLC is a leading U.S. manufacturer of high quality windows and doors. We are a national network of independently-owned window and door manufacturers strategically located across the United States.
Over the past five years, U.S. sales of Earthwise products have more than doubled. In fact, the Earthwise Group will build over 1 million windows and doors this year. Additionally, we have added more manufacturers to our nationwide network to serve customers in the west and southwest.
How Does the Good Housekeeping Seal Benefit Our Customers?
The Good Housekeeping Seal is one of the most recognized consumer emblems in America. For over 100 years, the Seal has offered buyers the assurance of product quality.
However, Earthwise window customers receive a second important benefit from the Good Housekeeping Seal: The Seal provides a two-year, money-back guarantee. This is in addition to the Earthwise Transferable, Limited Lifetime Manufacturer's Warranty. With the best warranty in the industry, Earthwise products give you a lifetime of worry-free performance.
What Does It Take to Earn the Good Housekeeping Seal?
Manufacturers submit products to the Good Housekeeping Research Institute for rigorous evaluation and testing by scientists and engineers. The process reviews areas such as product effectiveness, packaging and marketing claims.
Companies may choose to receive the Seal for specific items within their product line. However, the Earthwise Group has a deep commitment to excellence, and all of our windows and patio doors carry the Good Housekeeping Seal.
What Makes Earthwise Windows and Doors Unique?
The Earthwise Group is the only manufacturer that custom builds windows and doors for your local climate. Instead of a "one size fits all" approach, our specialists build windows and doors for optimum performance in the geographic regions where they will be used. For example, a Northeast winter requires different materials and construction than windows built for a hot Florida summer. And hurricane or tornado-prone areas need products with impact resistance.
The Earthwise Group is an ENERGY STAR® Manufacturing Partner. We are also the first window and door manufacturer to be Made in USA-Certified.
http://earthwisewindows.com/
---