Ashley HomeStore Licensee Hill Country Holdings Recognized For Hurricane Harvey Recovery Efforts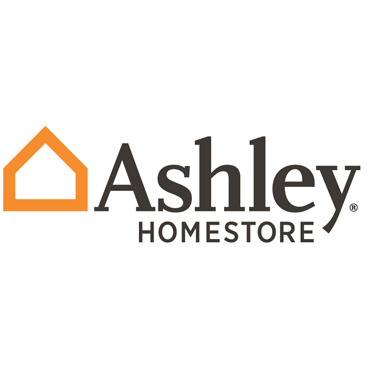 NEW BRAUNFELS, Texas, Sept. 27, 2018 /PRNewswire/ -- Hill Country Holdings, licensee for the 14 Ashley HomeStores in Houston and one of the retailer's largest independent owners, has been recognized with Progressive Business Media's Innovator Award for the company's yearlong effort to refurnish homes and rebuild lives shattered by Hurricane Harvey.

Presented at Progressive Business Media's 2018 NEXT Conference in Austin, the prestigious award salutes Hill Country Holdings for completing more than 300 deliveries of free furniture to Harvey-impacted families. The deliveries total more than $1 million in home furnishings to flood victims, including women's and children shelters flooded in the storm.

"We knew this wasn't going to be short-term recovery," says Gary Seals, CEO of Hill Country Holdings. "Those impacted are our neighbors and friends. When your neighbors and friends are hurting, you step up and help – it's just that simple."

Seventy-three Ashley associates also were impacted by the storm, many who lost almost everything, adds Seals.

"Fortunately, we launched a Disaster Relief and Associate Heartship Fund a year before Harvey," says Seals. "That fund played a big role in ensuring our associates and their families impacted by the storm had a roof over their heads and food on the table."

Ashley HomeStore's post-Harvey recovery efforts began immediately after the storm when scores of company volunteers delivered mattresses and home furnishings to the most vulnerable – women and children flooded from their homes or living in temporary shelters damaged in the storm.

The home furnishings retailer later announced a partnership with Houston Texans' quarterback DeShaun Watson to provide $3,000 shopping sprees to 176 Habitat for Humanity families in northeast Houston whose homes were damaged by Harvey's floodwaters.

Last holiday season, Ashley HomeStore partnered with the Houston Rockets to donate 100 fresh, new mattress sets to underserved Houston children, many of whom either were forced to share a bed or sleep without one after Hurricane Harvey.

"We'll stay with the recovery as long as it takes," Seals adds. "We're in this for the long haul."

Hill Country Holdings is one of the largest independent owners of Ashley HomeStores, operating 34 stores throughout Texas, Seattle, Oregon, and Idaho.
---