Conn's HomePlus Helps Three Families Still Recovering from Hurricane Harvey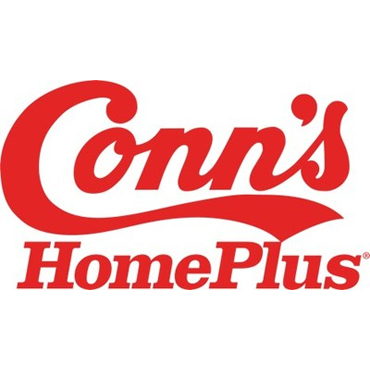 Conn's HomePlus, a specialty retailer of furniture, mattresses, home appliances and consumer electronics, is committed to philanthropic initiatives in Houston, as more than 660 employees call the city home. "Conn's HomePlus believes in giving back, and the Conn's Cares program provides us with the opportunity to further connect with the communities we serve," said Norm Miller, CEO of Conn's HomePlus. "Houston has shown great strength and resilience following Harvey and we are proud to work alongside dedicated partners like Rebuilding Together Houston."

Rebuilding Together Houston, and broadcast entity, Entercom, connected Conn's HomePlus with the deserving recipients. Working directly with each family to determine specific needs, Conn's HomePlus created a custom package to help the families put the finishing touches on their refurbished homes. Members of the Conn's HomePlus executive, corporate and local store teams, as well as Rebuilding Together Houston and Entercom were present for the deliveries.

"Community revitalization isn't just repairing homes. It's about making sure that families have the resources they need to begin to rebuild their lives," said Christine Holland, CEO of Rebuilding Together Houston. "We are so thankful for partners like Conn's HomePlus and Entercom and for stepping up and helping Independence Heights families put their homes back together after Harvey."

To learn more about Conn's HomePlus' philanthropic initiatives through Conn's Cares, please visit https://www.conns.com/conns-cares.

*The Conn's HomePlus Independence Heights contributions are a continuation of the 2017 Conn's Cares initiative launched to raise money for third-party charitable organizations. Matching public donations, more than $500,000 in funds and products were extended to local, community-based efforts to help residents in the immediate wake of Hurricane Harvey.

About Conn's, Inc.

Conn's HomePlus is a specialty retailer currently operating more than 120 retail locations in Alabama, Arizona, Colorado, Georgia, Louisiana, Mississippi, Nevada, New Mexico, North Carolina, Oklahoma, South Carolina, Tennessee, Texas and Virginia.

The Company's primary product categories include:

Furniture and mattress, including furniture and related accessories for the living room, dining room and bedroom, as well as both traditional and specialty mattresses;
Home appliance, including refrigerators, freezers, washers, dryers, dishwashers and ranges;
Consumer electronics, including LED, QLED, OLED, Ultra HD, and internet-ready televisions, gaming consoles, home theater and portable audio equipment; and
Home office, including computers, printers and accessories.
Conn's HomePlus provides flexible in-house credit options for its customers, in addition to third-party financing programs and third-party lease-to-own payment plans.

About Rebuilding Together Houston

Rebuilding Together Houston is a recognized leader in single-family, affordable housing repair and a key partner in community revitalization, impacting the lives of thousands of local families each year. In over 36 years of service, the organization has reinvested more than $120 million of value in affordable housing throughout Harris County, Texas. Together, with our volunteers, licensed contractors, corporate supporters, and community partners, we repair homes, revitalize communities, and rebuild lives. We strive toward the goal of safe homes and communities for everyone. For more information about Rebuilding Together Houston visit rebuildinghouston.org or @RebuildingTogetherHouston on Facebook and Instagram; @RebuildingHou on Twitter.
---