One Kings Lane Opens New York City Flagship At 143 Spring Street In Soho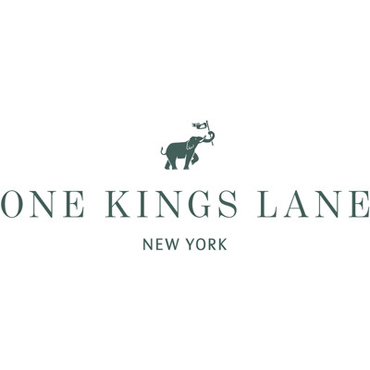 NEW YORK, Nov. 2, 2018 /PRNewswire/ -- One Kings Lane, the digital-first destination for making your home an expression of your personal style, unveiled today its first New York City shop, at 143 Spring Street in the heart of Soho. The flagship marks the brand's expansion into additional physical retail locations after nine years as an innovative e-commerce retailer and following last year's successful first shop opening, in Southampton, NY. The new shop offers customers access to the breadth of One Kings Lane's assortment, professional interior design services, and exclusive brand partnerships while also featuring sophisticated new branding, which debuted online earlier this month.

"We are incredibly proud to open the doors of One Kings Lane Soho today and believe this flagship is a showcase of the evolution of our brand, from our roots as an ecommerce platform into a true omnichannel retailer," said Debbie Propst, president of One Kings Lane. "We can't wait to welcome customers into this new space, which draws inspiration from the building's history, the distinct aesthetic of Soho, and the design needs of Manhattan residents."

Building History

Built in 1818 by Josiah Purdy, 143 Spring Street is a Federal-style building at the corner of Wooster and Spring Streets, believed to be one of the oldest buildings in Soho. Originally a residence, the building is said to have been home to a succession of families on the upper floors, with a storefront on the ground floor. In the late 19th century the ground-floor space was converted to a saloon, followed by a variety of restaurants through the 20th century into the early 2000s. In 2006 the space was restored and renovated into a retail establishment, with a modern glass annex added in 2010.

Shop Experience and Design

In designing the new shop, One Kings Lane has brought the 3,500-square-foot space to life by creating an immersive, realistic home environment to showcase the brand's offerings.

The One Kings Lane Soho experience encompasses the brand's three-part foundation:

A localized and living assortment. The shop features a product assortment curated to fit the aesthetic of the Soho neighborhood. As products sell, they will be replaced with new and different items. Catering to the design needs of Manhattan residents, the shop will also offer small-space solutions.
The makings of your mix. Because One Kings Lane believes everyone has their own unique style mix, which their home should represent, the shopping experience is all about helping customers mix a range of styles and price points. The merchandise mix includes the best brands, the exclusive One Kings Lane Collection, vintage and antiques, and one-of-a-kind pieces including original art.
Professional design services. With professional designers on staff, the shop can be a resource for customers and the interior design community alike, providing services that range from picking out a single piece to furnishing an entire home. One Kings Lane Interior Design will be based on the second floor of the shop, with a private, dedicated space for design meetings with clients. Previously located in the brand's New York City corporate headquarters, the new design space will be open to clients interested in both in-person and virtual appointments.
Cosmetic updates were made to the space to create a fresh backdrop for the One Kings Lane retail experience while highlighting some of the building's original features. The interior walls were updated with exclusive One Kings Lane Paint, with services provided by Paintzen.

Features and Exclusive Partners

In partnership with iconic British cupboard makers Plain English Design, the new shop features a bespoke kitchen in One Kings Lane's new signature color, Hudson Green. The space includes the Spitalfields range of cupboards, handcrafted in Suffolk, England, alongside the brand's signature Worktable. Inspired by the classic English furniture making of the 18th Century, the kitchen also includes several of the brand's most admired details, including the Clever Corner, Pull Out Sink Tidy, and a hand-beaten copper sink. Customers interested in more information can be referred to the Plain English Design Showroom at 51 East Tenth Street via One Kings Lane Soho.
Palette by One Kings Lane, the brand's innovation in upholstery furniture customization that launched last month, will also be a prominent feature on the main floor of the shop with an interactive workstation, allowing customers to experience the new technology and review samples in person. With Palette's debut assortment, produced in partnership with Cloth & Company, customers can alter color and scale within an assortment of upholstery patterns—with accessible price points, short lead times, and complimentary shipping.
One Kings Lane Soho will also highlight the brand's exclusive collection with The Shade Store. In addition to showcasing the treatments in each of the shop's windows, there will be visual displays and swatches in the One Kings Lane Interior Design studio. Customers can shop the full collection at The Shade Store, located in Soho at 77 Wooster Street, New York, NY.
Opening and Hours

One Kings Lane Soho will launch with a series of customer-facing events and in-store activations. The shop will be open seven days a week: Mondays through Saturdays from 11am to 7pm and Sundays from 12pm to 6pm. For more information please visit OneKingsLane.com/Soho.

About One Kings Lane

Since launching in March 2009, One Kings Lane has established itself as a premiere home shopping destination and resource. With a breadth of the best-quality furnishings and finishing touches, One Kings Lane provides the access, inspiration, and help to create a style that is uniquely yours. A pioneer in content-led commerce, One Kings Lane speaks to a highly engaged audience via a digital-first ecosystem that includes in-house design services from One Kings Lane Interior Design; social shopping; editorial; and a seamless online shopping experience. One Kings Lane was acquired by Bed Bath & Beyond Inc. in 2016. As part of its retail expansion, One Kings Lane now has retail experiences in Southampton and Soho, NY.
---