Living Room Furniture
---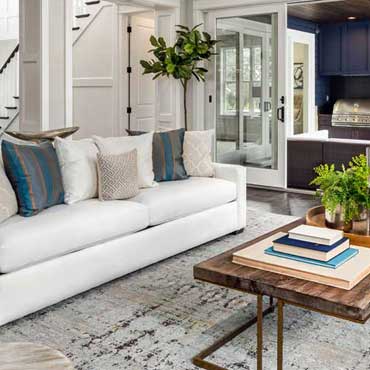 Whether you're relaxing after a long, hard day at work or sitting down for family movie night, comfortable and stylish living room furniture is crucial to creating the perfect atmosphere. From the latest sofas, sectionals, loveseats, or ottoman, there is so much to choose from. The right family room furniture can create the perfect space to finish that book or curl up for an afternoon nap.
Your living room furniture should reflect your room's decor and theme. Various brands have complete sets to decorate an entire room or single furniture pieces to assistance you mixing and matching, creating something that is uniquely you. An accent table and other living room furnishings can give your home a chic feel. End tables are the perfect spot to put a colorful flower vase. Accent chairs can provide adequate seating and a splash of sophistication. These fun furniture pieces will help complete any look.
Put your favorite TV show or movie on, grab a comforter and get ready to let the daily stress slip away. Find the perfect sofa, sectional, or ottoman to create the ideal spot to relax.