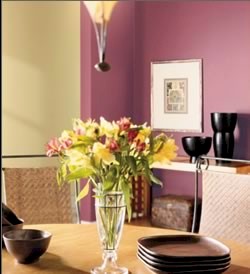 The Senour Paint Company was founded in 1878 when Phillip and William Senour opened a retail paint store in Chicago. Six years later, they began manufacturing paint in a mill they installed behind the store and changed the company name to The Senour Manufacturing Company. During that same year, they hired a part time salesman and errand boy named Zelotes E. Martin, who soon helped the company increase their gross earnings dramatically and eventually became president and principle owner. The company name was changed to Martin Senour in 1903.
Surviving the Great Depression and impending bankruptcy, Martin Senour became the first company to introduce a revolutionary new color system consisting of 1,500 color shades derived from 16 tinting colors in 1939. This system revolutionized the painting industry forever.
Today, Martin Senour manufactures quality paints for consumer, contractor and industrial applications and is one of the oldest and most respected paint brands in North America. Our paints are distributed throughout the U.S. by a nationwide network of independent paint dealers.