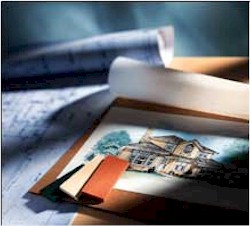 Monarch Paint Company was founded in 1967 to serve the professional paint needs in the Texas area. Monarch grew rapidly to become the Houston market leader and in 1978 expanded into the Austin and San Antonio markets. In 1984, Monarch entered the Dallas/ Fort Worth market, and in 1987 expanded into west Texas. Currently, Monarch has fifty one company stores-fourteen in Houston, eleven in Dallas/ Fort Worth, three in Austin, three in San Antonio, one each in Lubbock, San Angelo, Temple, Midland, Beaumont, Abilene, College Station, Amarillo, Corpus Christi, Waco, McAllen, Harlingen, Laredo, Killeen, one in Cedar Park, and three stores in Louisiana; one each in Baton Rouge, Mandeville, and New Orleans, and one store in Tulsa, Oklahoma. Since our market area increased in size, we now service school districts, hospitals, hotels/ motels, small industries, businesses, etc.
Monarch has been built on the philosophy of serving home builders, and contractors. The cornerstones of the philosophy are service and the cost/ value relationship—providing the needed product at the best possible price. In order to best serve its customers, whether that customer is a home builder, contractor, school district, hospital, hotel/ motel, etc., using Monarch's commercial industrial coatings, Monarch Paint Company offers quick deliveries, "one stop shops"—stores that offer a complete line of products and sundries, and multiple locations throughout its trade area.
Monarch's paint and drywall products are specifically formulated to provide ease of application and excellent touch-up demanded by the professional and valued by the novice. All Monarch Paint Company products are manufactured in Houston and formulated for the rugged southwest climate. A technical department monitors new product developments in order to maintain quality and competitive pricing. A quality control department insures that the Company's established high standards are maintained. To aid its customers, Monarch provides a complete technical service program to answer questions and help solve any problems that might arise.
Monarch Paint Company is continually developing new and improved products to meet challenges in the construction and maintenance market place. Monarch is committed to growth by constantly searching for new and better ways to serve its customers.