Call
Tel: 803-951-7510
Fax: 803-996-2400
Toll Free: 800-845-5629
Write
Cooper Industries, LLC.
P. O. Box 1410
Lexington , SC 29071
United States of America
Online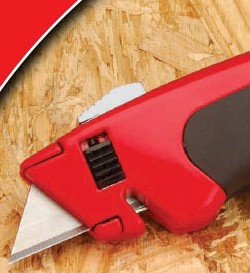 Cooper Hand Tools, a division of Cooper Industries, Inc., manufactures and markets many well-known brands of hand tools, chain, and electronic soldering products, including Campbell® chain, Crescent® brand wrenches and pliers, Lufkin® measuring tools, Nicholson® files and saws, Plumb® hammers, H.K. Porter® bolt cutters, Weller® soldering products, and Wiss® snips. Headquartered in Raleigh, North Carolina, Cooper Hand Tools has manufacturing facilities in 16 international locations, and has approximately 4,400 employees worldwide.
Brands:
Campbell® - Chains, clamps, blocks, and fittings.
Caulkmaster® - Air Powered Dispensing Guns.
Crescent® - Wrenches, pliers, drivers, and multi-purpose tools.
Diamond® - Horseshoes and Farrier Tools
Erem® - Precision pliers, cutters, and tweezers.
Kahnetics® - Automated and manual dispensing systems.
Lufkin® - Tapes, rules and layout/marking products.
Nicholson® -Files, rasps, saws, and rotary burs.
Plumb® - Hammers, axes, and chisels.
H.K. Porter® - Bolt, cable and strap cutters.
Weller® - Soldering and desoldering tools.
Wire-wrap® - Solderless connection equipment.
Wiss® - Scissors, snips, and cutters.
Xcelite® - Drivers, pliers, cutters, kits, and sets.
Cooper Hand Tools is a division of Cooper Industries, Inc., a worldwide manufacturing company with 2001 revenues of $4.2 billion. Cooper Industries has two business segments: Electrical Products and Tools & Hardware. Its electrical products distribute and control electricity, provide circuit protection, illuminate facilities, support electronic and telecommunications components, and offer fire and security detection. Cooper Industries' Tools & Hardware divisions also make a wide variety of power tools, hand tools, and accessories.