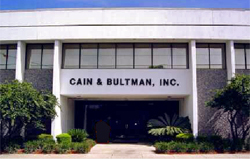 Call
Tel: 904-356-4812
Fax: 904-798-1047
Toll Free: 800-356-2687
Online
Cain & Bultman, Inc. was founded in 1924, its start was small. Mr. Sandifer's vision didn't really start to take shape until 1961, when he bought Cain & Bultman from the estate of founder Mr. Fred Bultman. But his influence began much earlier. His career as a salesman - Cain & Bultman's only salesman - began in 1932. Florida was his territory for the sale of Atwater Kent radios, batteries and automobile tires.

When Mr. J.A. Cain died in the 1950's, Mr. Bultman offered N.H. Sandifer an opportunity to buy an interest in Cain & Bultman. By mortgaging just about everything he owned Nordie took a chance on the future. Even then that future looked bright with Cain & Bultman's yearly volume at a very respectable 600 to 700 thousand dollars.

A few years later with the title of vice-president and ten percent share of the company when Mr. Bultman died, Mr. Sandifer found
himself getting yet another - this time much bigger - loan to buy the remaining ninety percent. The purchase became possible with the aid of a true friendand a friendly banker. Looking at a huge debt has a way of clearing the vision to see unique answers to businesses' needs.

Today, Cain & Bultman distributes top brand-name products. The current products distributed as sales, marketing and physical distribution include, in the Armstrong Division: residential and commercial vinyl, laminate, ceramic tile, Bruce Hardwood, Robbins Wood and Armstrong by Hartco wood floors. In our C&B Sales Division: Pergo Laminate, Award Wood, Pinnacle Hardwood, Kahrs Hardwood, Private labeled imported exotics laminate and bamboo, Truloc hardwood, Taylor and Stauf adhesives and The Floor Muffler underlayment.

Cain & Bultman sells products to retail and commercial dealers in the State of Florida, Georgia and certain parts of Alabama. Logistics service areas are currently Florida and lower Georgia. The sales personnel of Cain & Bultman call on Architects, General Contractors, Designers, Builders and Owners of both residential and commercial construction, with the goal of specifying products.
Our Brands
---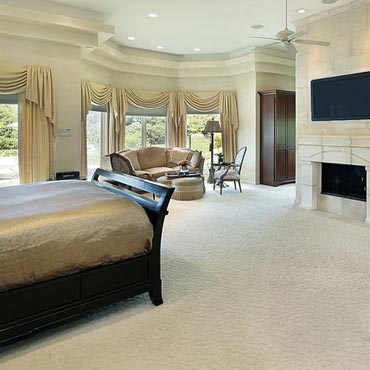 Kraus Carpet
---
---
Profile
|
Website
The Kraus Group is one of the largest integrated carpet and flooring manufacturers and distributors in North America with facilities throughout Canada and the USA. Established in 1959, the Group has grown from a sole manufacturing facility to a multinational distributor servicing approximately 10,000 customers in both the residential and commercial flooring markets.