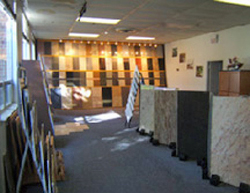 Call
Tel: 732-398-1100
Fax: 732-398-1122
Ankur International, Inc., started in 1989, has established excellence in the quality of stone and service it provides to its customers. We have knowledgeable staff to assist in selection of proper material for all type of projects. We stock premium granite from India, as well as a variety of marble and granite from all around the world. Our stone has been used in multimillion-dollar hotels, restaurants, office buildings and even homes. We supply first quality material at highly competitive prices.

We stock about 60 different colors of stone in Tiles (12"x12"x 3/8", 18"x18"x1/2") and Slabs ( 3/4" and 1 1/4")at our state of the art 40,000+ sqft. warehouse on 6 acres of land in Cranbury, located in Central Jersey. We deliver material all over the continental U.S.

With the increasing prevalence of stone in projects across the U.S., the variety of Indian stone available has added to the success of the stone industry. Indian Granite remains the top choice for many residential kitchens and bathroom counters and islands. Indian Granite sales have shown a steady increase over the past years.