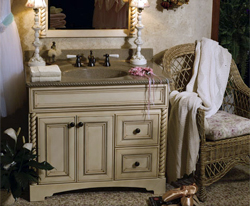 Write
Bertch Cabinet Mfg., Inc.
4747 Crestwood Drive
P.O. Box 2280
Waterloo, IA 50704
United States of America
Nestled in the heart of the Midwest, Bertch Cabinet Mfg. has been reviving the cherished art of traditional cabinetmaking for over
30 years.
Family owned and operated, all products reflect a commitment to reforestation, recycling and a general respect for the
environment.
Utilizing only the finest wood, furniture joints and exceptional finishes to create distinct products for the home.
As a fully integrated US manufacturer, Bertch produces all their own components.
Eco-friendly finishing technology minimizes emissions.
Sawdust is regenerated to produce both heat and electricity. Community efforts include planting thousands of trees each year to ensure that the earth remains healthy.