Call
Tel: 209.727.3711
Fax: 209.727.3716
Write
Elements By Grapevine
18251 Highway 88
PO Box 1458
Lockeford, CA 95237
United States of America
Online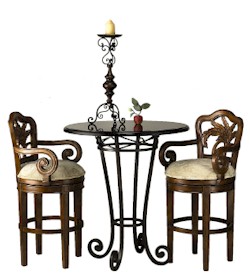 For more than twenty years Elements By Grapevine has been a leading supplier of specialty accent furnishings to the hospitality industry. Hospitality designers and purchasing agents have come to rely on Elements for high-quality products that meet the strictest hospitality standards and on time deliveries.
Elements By Grapevine employs a dedicated staff in America and in its overseas offices to insure the highest quality products. Integrity of materials and manufacture and a commitment to each individual project instills confidence for hospitality designers and purchasing agents.
The company's principals maintain extensive knowledge of the hospitality industry and combine that with their intimate knowledge of manufacturing and finishing techniques. Management at Elements considers itself your partner for success on each individual project.