Antique Rugs (Reproductions)
---
---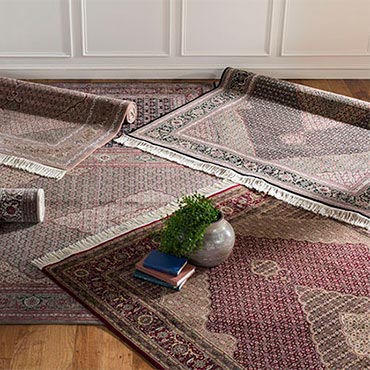 Safavieh Antique Reproductions
Profile
|
Website
The renowned designs of Herati rugs are skillfully reproduced in the Tabriz Herati Collection. Each rug is hand-knotting using the finest pure wool in a dense weave befitting these decorative works of art. The traditional styling of Tabriz Herati is awash in a characteristic color palette and finished with fringed edges for a look steeped in Old World grandeur.
Learn More
---
Antique Rugs (Reproductions)
At DesignBiz, we want to make sure you find the finest home furnishings when you browse online. You have searched for antique rugs (reproductions) and this page displays all the info, brands, articles, and videos that we have for antique rugs (reproductions). With hundreds of manufacturers and brands to choose from, we want to help you find the perfect solution for your style preferences. Browse through our selection of brands, like Safavieh Rugs, and more. If you aren't finding the brand of antique rugs (reproductions) you are currently searching for, can try our sponsored links below.

---
---
Related Searches